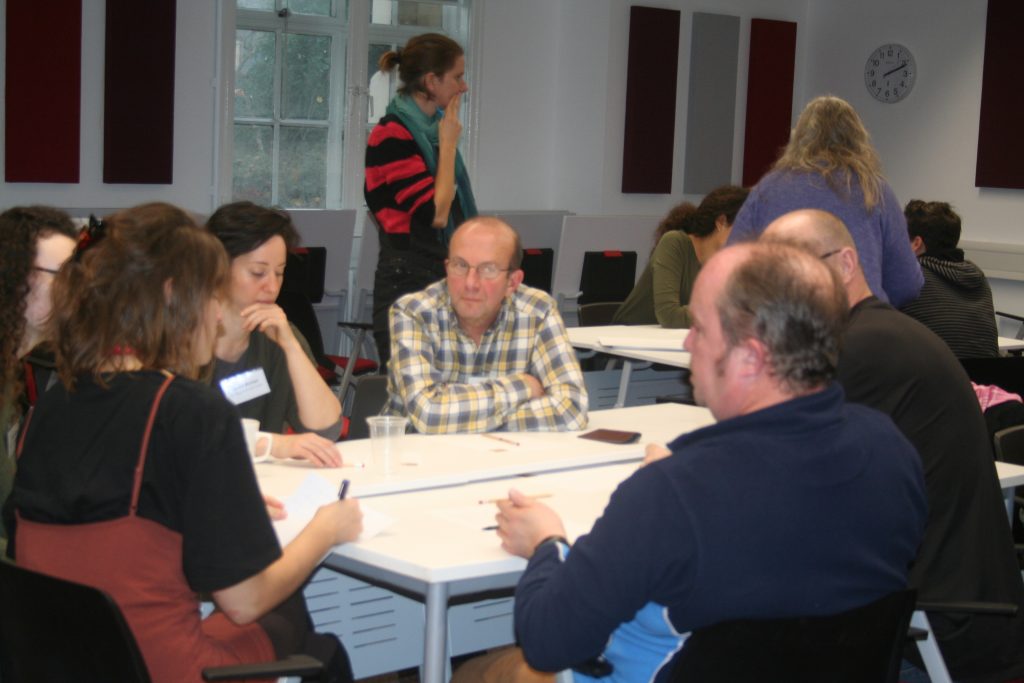 On the 28th November seven Cardiff University students (Community Learning Ambassadors) and ten community gardeners (two from each garden) met at Cardiff University for the 1st Tyfu i Ddysgu workshop.
We began with some icebreaker activities including, "what's your favourite vegetable?" – turns out broccoli and aubergine and top contenders!
After an introduction to the education project and research work, participants completed a group profile to analysis and discuss different group dynamics prior to the main workshop activities. The gardeners were led through a visioning exercise to guide them to imagine the ideal future of their garden in 5 years time. This was adapted from the Social Transformation Project's Future Travel Exercise. Community Learning Ambassadors (CLAs) were then tasked with asking questions to draw out this future vision through active listening.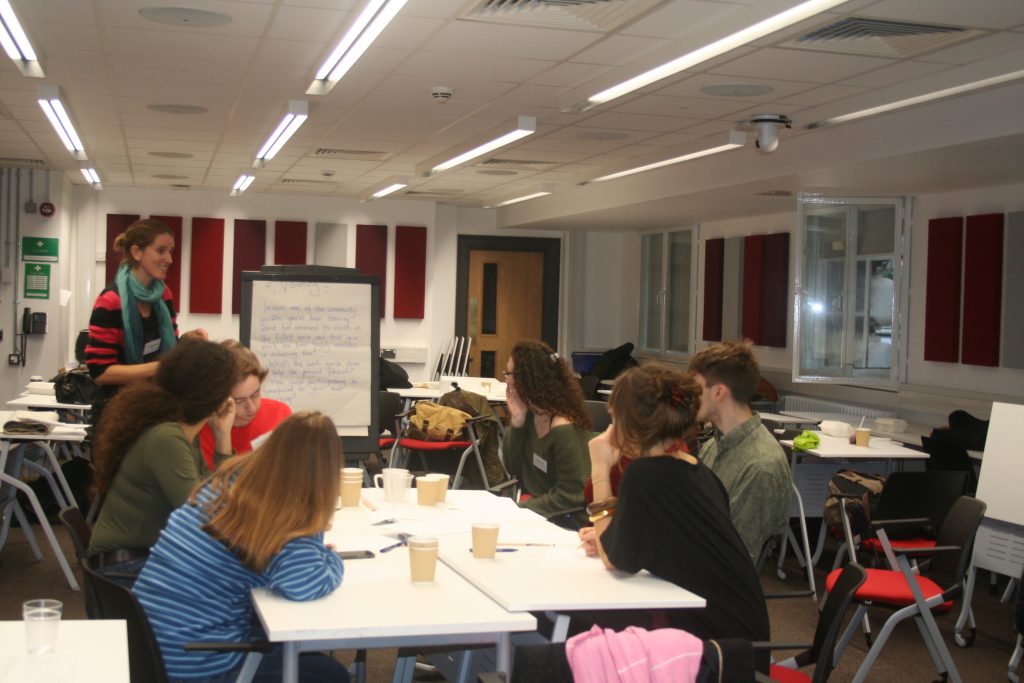 After a break it was time to switch roles and the CLAs were given a moment to reflect whilst the gardeners devised questions to ask them. They were asked to think about:
What does learning mean to you? (Why learn/how do you learn? – do you prioritise knowledge or experience, book learning or practical learning, learning for a future career or learning for understanding of how life works etc)

 

What does the word 'sustainability' mean to you? 

 

What kind of work do you find meaningful/satisfying? (The degree to which people find their work to have significance and purpose, the contribution work makes to finding broader meaning in life, and the desire and means for one's work to make a positive contribution to the greater good…In what ways do you like to contribute to the world around you? – Skills/what you enjoy/particular projects you've been involved in.
This guided reflection was then focused on getting CLAs to consider their capacity to contribute to the community gardens.
Why does it feel important for you to be here today? (What's your intention/purpose).

 

How could participating in this project be beneficial to your own learning? 
Imagine one of the community garden you've been learning about has achieved its vision (from the previous activity) in the fullest sense and that your work has been hugely valuable in achieving that. What's the work you've done to help this project flourish?
The CLAs then rejoined the community gardeners and were asked questions around the dynamics of their future collaboration with the gardens and how the could serve them through carrying out learning projects.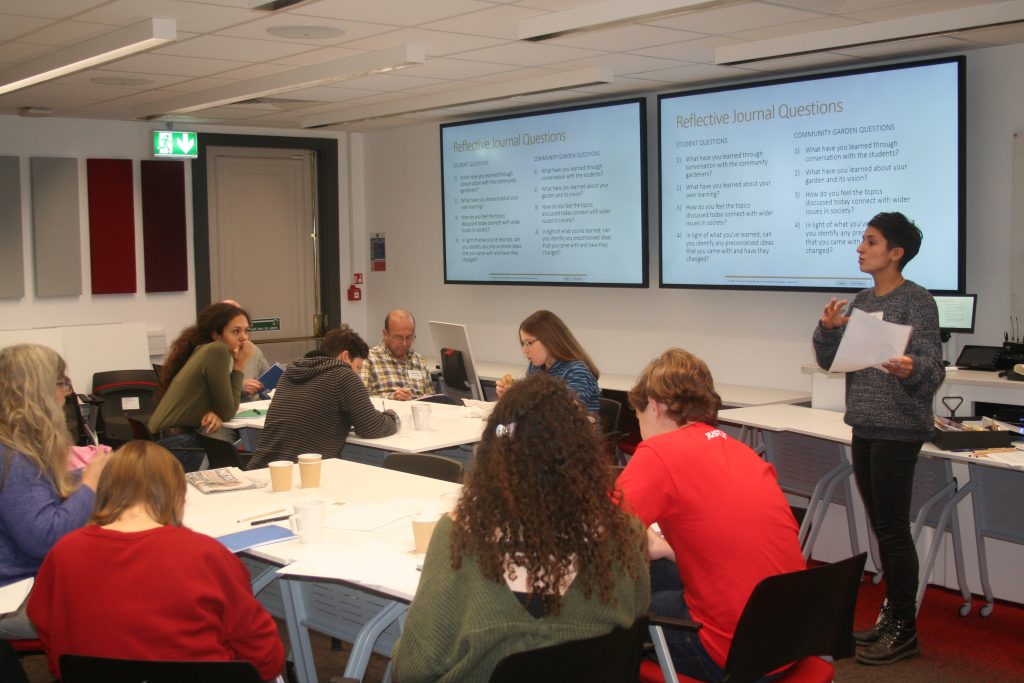 Finally after an afternoon of hard work and a lot of switching chairs, participants sat down to quietly reflect on the workshop and answer four questions in their reflective journals.