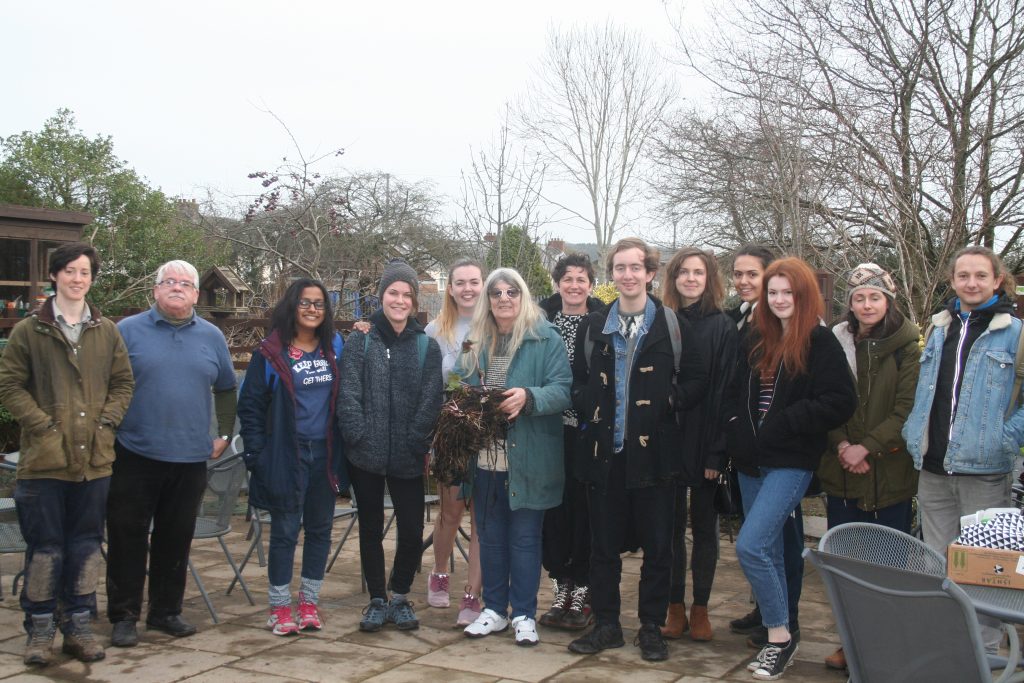 We are a group of gardeners from five community gardens, eleven university student Community Learning Ambassadors from first year to masters level in various disciplines, and one educator-researcher (me!)
Community Gardens:
Canton Community Garden
Global Gardens
Mackintosh Community Garden
Riverside Community Garden
St Peters Community Garden
Community Learning Ambassadors:
Two first year undergraduates (Education) (Chemistry)
Three second year undergraduates (Medicine) (Biological Science) (Computer Science)
Two third year undergraduates (Biological Science) (Geography)
One fourth year undergraduate (Biology)
Two masters students (Applied Linguistics) (International Journalism)
Project Lead and Educator-Researcher:
Alice Taherzadeh , Sustainable Places Research Institute, Cardiff University
Tyfu i Ddysgu was launched as part of the 'Connected Learning Spaces' project within the
Marie Skłodowska-Curie Actions Innovative Training Network, SUSPLACE. As part of SUSPLACE, the project receives funding from the European Union's Horizon 2020 Research and Innovation programmer under the Marie Skłodowska-Curie grant agreement No. 674962.