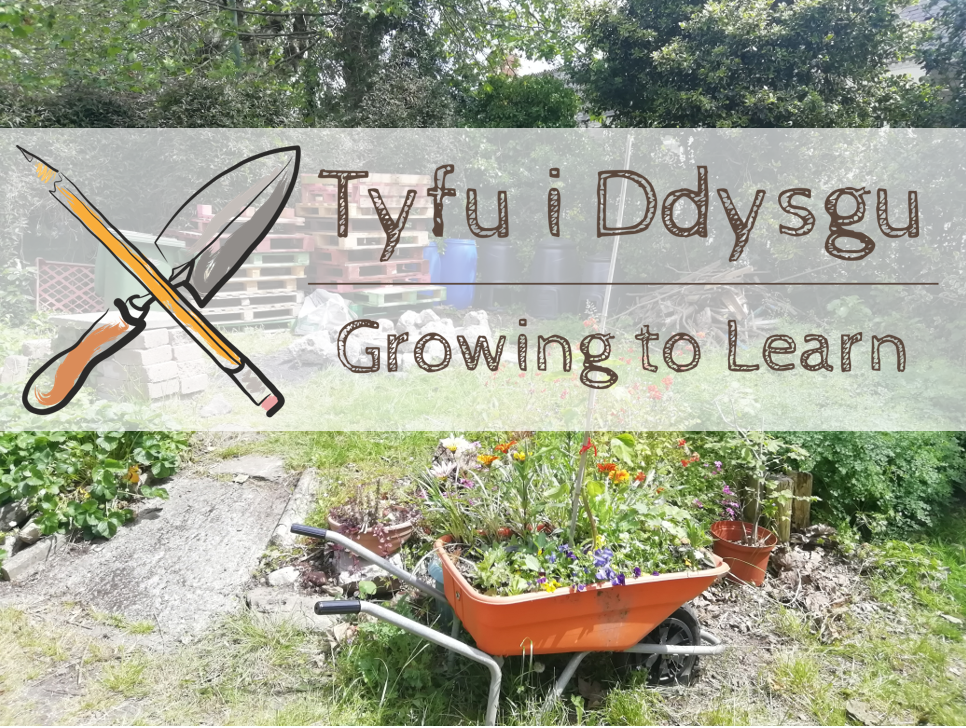 The Tyfu i Ddysgu (or Growing to Learn) project is based on the idea that Education for Sustainability or Sustainable Development should not be restricted to the lecture theatre but should be active, participatory and rooted in communities and places.
Tyfu i Ddysgu involves five community gardens around Cardiff and a small group of students at different levels of university study: our Community Learning Ambassadors. It operates as a pilot project to explore a participatory approach to Service Learning within Education for Sustainability. Service Learning is a teaching and learning method which combines community service with structured learning.
The different learning projects draw on students' own skills and interests and respond to issues identified by the community gardens. In the participatory approach we take, the students and community gardeners collaborate to plan the projects, decide on learning objectives and evaluate them during and after. This design and evaluation process is carried out across four workshops (2018/19), whilst the projects themselves are implemented in February and March 2019. For more information go to Workshops, Learning Projects, and Community Gardens.