Your graduation to-do list!
24 June 2016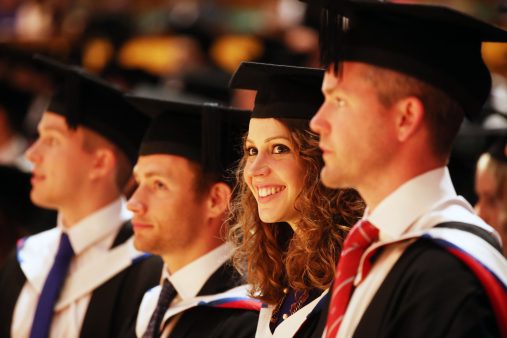 After spending so long waiting to finally graduate somehow the whole event still takes you by surprise! Organising everything you need before the day can become quite a task, so I've put together this checklist to make sure you don't need to have a last minute panic…
1. Get tickets. Hopefully this is something everyone has already done, by replying on SIMS to confirm if you will be attending and how many guests you will be bringing. Extra tickets are only available for some ceremonies, and you can find out more about that here. If you have more guests than tickets then don't worry! We will be talking soon about how they can still watch your ceremony in real time.
2. Robe-up. As well as replying to your invite to graduation you should hopefully have booked your robes, and measured your head for the cap! You will be picking your robes up on the day from a pick-up point so as long as you have booked them then you can relax. You will also have had the chance to pre-book your photo opportunity, but if you haven't then you are able to do this on the day too.
3. Plan your stay. If you aren't from South Wales you will need somewhere to stay during graduation, thankfully there are lots of hotels in and around Cardiff for all budgets, and the University is also offering space in its self-catered accommodation.
You can have a quick look on the Visit Cardiff website where they have a list of hotels available and don't forget that you could also have a look at Air BnB if you can't find any hotels that work. If you are planning to drive to Cardiff for the day then there are several places around the city centre where you can park. Find out more here.
4. Don't forget to eat! You're going to have a busy day, and there's no better way to top it off than having a good meal with your guests. I'll be doing another post soon on the different places you could go for dinner in Cardiff to suit all budgets and tastes so keep a look out!
5. Plan your day. Make sure you know where you need to be, and when, to avoid stress on the day. You can find out about the graduation locations here, and the timings for the day are also available here. Many schools may also have their own receptions for graduation so get in touch with them if you aren't sure when or where they are.
I hope this gives you some peace of mind that you have done everything you need to do! Check back soon for more information on where to go in Cardiff for graduation deals, and we will start to hear from some of this year's graduands.
Nina