Top choices for your graduation meal
30 June 2016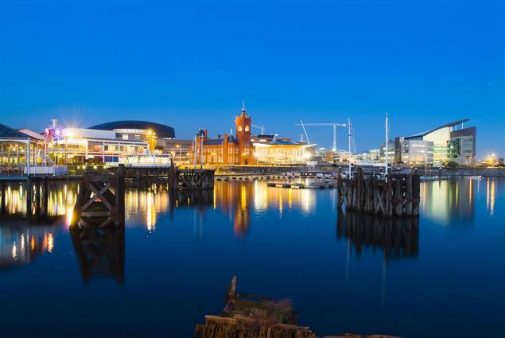 Everyone celebrates their graduation in their own way, but for most it involves having a celebratory dinner! I've done some looking around for you and put together a list of the best places to go in Cardiff to make the most of the occasion.
I've decided to go with Chapel 1877, a lovey converted church on Churchill Way in central Cardiff. They have a great graduation menu which includes a glass of bubbly!
If you're seeking something a little bit different you could have a look at the Potted Pig on St Mary's Street which is built inside an old bank vault! They don't have a graduation menu but their regular menu is really special, it'll certainly be a meal to remember.
The Classroom is another interesting option at £18.50 for three courses – it's based on the top floor of the Cardiff and the Vale campus on Dumball's road and has views over the whole city. It is staffed by students, but don't let that fool you – the food uses fresh local ingredients and the kitchen is overseen by top quality chefs. Take a look!
The Laguna Kitchen and Bar on Grey Friars Road has dedicated 3 course graduation menus for lunch and dinner (£24.95/£29.95), with the graduate getting a free glass of bubbly.
The Clink is one of the coolest restaurants in Cardiff. You will be served by prisoners from HMP Prescoed, a category D prison. The restaurant itself is run by a charity who train the inmates and has seen an 87.5% success rate in reducing reoffending from prisoners taking part in the scheme.
If you fancy heading down to the Bay you have some great options. Ffresh, at the Millennium Centre is offering a Graduation Lunch menu, with 3 courses and a glass of prosecco for £18.50 per person which would fit brilliantly if you have a later ceremony.
There is also the choice of the many restaurants around the Mermaid Quay, which include favourites such as Bills, Gourmet Burger Kitchen and Zizzis, as well as some independent restaurants.
I hope this has given you some inspiration, so getting looking and booking to avoid missing out on your preferred location.
If you know of any good deals for graduates around the city then let me know at @cugradreporter !