The Great Cardiff Bucketlist – Part 2
12 July 2016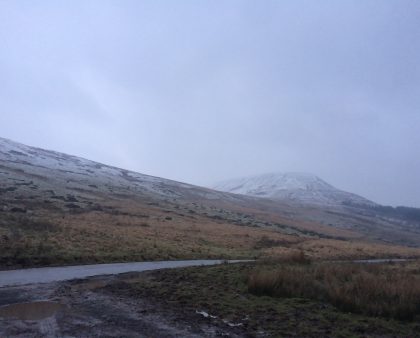 Part two of our quick guide to what you need to do in Cardiff before you leave for good! This time we're looking at places slightly further afield than Cardiff city centre to make sure you've experienced every part of South Wales that you need to.
1. Barry Island
Barry Island Pleasure Beach is a world-famous feature of South Wales, mostly thanks to Gavin and Stacey. Mainly for that reason alone it's worth going over to Barry Island on a sunny day and seeing what it has to offer, which usually includes some old fashioned fun on the 2p machines!
2. Brecon Beacons
Going to the Brecon Beacons could be anything from a casual drive through to a full on camping trip – which ever you choose you won't fail to be impressed. As a national park you can expect it to be full of beautiful views and stunning scenery. From wild ponies to waterfalls there's no shortage of things to see and do – you can even go and see batman's cave!!!
3. Hay-on-Wye
Hay-on-Wye is otherwise known as the Town of Books, and if you get to go there you'll see why… There are book shops on every corner, sometimes quite literally built onto the side of buildings. It's a book-lovers heaven, and if you really are a literature fan then you could try to go to the Hay Festival which takes place in the Spring every year, with famous names such as Stephen Fry and Michael Morpurgo coming to speak.
4. Taff Trail
Credit: www.mytafftrail.co.uk
The Taff Trail is a walking/cycling path that runs between Cardiff Bay and Brecon along the River Taff. It's a beautiful way to see the countryside and if you enjoy cycling or running then it's for you!
5. Oakwood Theme Park
Did you know Wales has it's very own theme park? It's not quite Alton Towers, but it is a lot of fun. If you're looking for a fun day out with your family then Oakwood is the place to go, and another thing to tick off your Cardiff to-experience list!