The Great Cardiff Bucketlist – Part 1
4 July 2016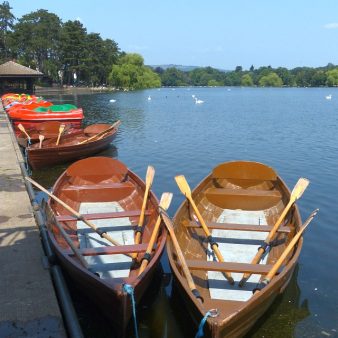 As graduates, most of us are set to move on from Cardiff soon, but before moving onto pastures new I wanted to put together a bucketlist of things you need to do in the city to complete your Cardiff experience!
1. Roath Park – First item on the list is taking a pedalo around Roath Park lake – there's nothing better to do on a sunny day in Cardiff and you might get to meet some swans whilst you're at it! Cardiff's parks are one of its crowning glories so make sure you don't miss out on this one.
2. Cardiff Castle – Walk around Cardiff Castle! If you live in Cardiff you can get a Castle Key which lets you get into the castle for free for 3 years after paying a £5 administrative fee. It means you can go in as often as you like, but if you're leaving make sure you don't miss the chance to go inside at least once.
3. Go to a concert. Whether it's at the SU or at the Motorpoint Arena when you move to another city you will miss how easy it is to get tickets for big acts in Cardiff, especially if you're moving to London! You might as well make the most of it whilst you can, or make it an excuse to come back and visit…
4. Wander through the old
arcades – If you haven't yet had the joy of wandering around the old arcades and finding hidden cafes and thrift shops then you surely haven't experienced one of the best parts of Cardiff. Spend a few hours wandering and enjoy a little bit of Cardiff's history – they're also a lovely part of the city to show to your guests.
5. Dr Who Experience. As a Dr Who fan I might be biased, but the Dr Who Experience has to be one of the best attractions in Cardiff. Not only is it good value but it's also a really fun afternoon out, especially if you like the show or have younger siblings! Having BBC Wales so close by has many advantages (not least that Sherlock films in the University buildings…) and this is one of them!
Tomorrow I'll be sharing Part 2 of my Cardiff Bucketlist, which features 5 more things to do which are a little bit further a-field, but still worth making the effort for!
Anything you think I've missed? Let me know at @cugradreporter !