Parting advice from Cardiff Careers!
16 July 2016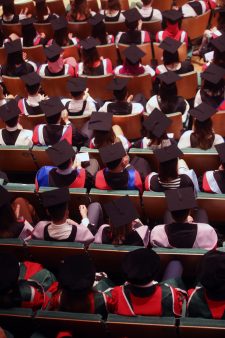 Graduation Week 2016 is officially over, and no doubt the first question on everyone's lips is "what's your plan?", "have you got a job?", "what are you doing now then…?"
For some students life after graduation is all sussed out, but for others questions like those strike fear into their hearts!
Never fear though, we spoke to Helen McNally in the Careers Department and asked her what graduates should do if they've not got anything lined up yet.
She also gave us her 5 top tips for if you haven't got a pl
an yet…
Don't panic! Not everyone has a job, and people often go through lots of rejections before they find their first job.
Play the long game. If you expect to find your perfect job straight off after graduation you will most likely be disappointed. It's much easier to build up experience by shadowing and working in related roles before you get your dream job.
Use the resources around you. Graduates can still access the Careers service, including the jobs portal, careers workshops and advice and much more, for up to 2 years after graduating. Make the most of it!
Do your research before you apply. Companies will spot a generic CV or application from a mile off. If you're serious about getting a job with a company then take your time to make sure your application is tailored to the role and the organisation.
Follow the Work Experience team on Twitter because they organise the Graduate Internships sponsored by Santander! They are available for up to 2 years post-graduation and are paid roles in SMEs in the local area – a great way to start collecting experience…
In case you didn't know, graduates are able to access help from Careers and Employability for 2 years after they graduate. This includes 2×15 minute drop-ins, access to the Jobs Board which lists all the latest jobs, and all the advice and booklets on Careers Central. To access this you will need to sign up as a graduate via Careers Account – it's as easy as that!
Keep pushing with your job hunt and don't give up too soon, and for those who are savvy enough to have something sorted, congratulations!