Graduate Profile: Elliot Howells
29 June 2016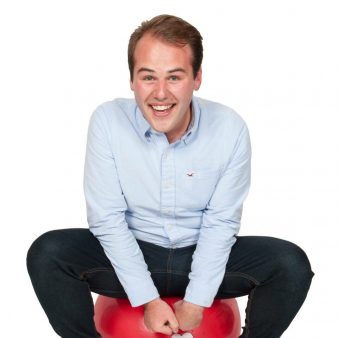 To kickstart our interviews with graduating students I had a chat with Elliot Howells, the 2014/15 Cardiff SU President, who is graduating this year with a BSc in Business Information Systems.
So Elliot, why did you choose to study at Cardiff University?
I fell in love with Cardiff University when I first visited with my school in Year 10. The University is perfectly situated in a thriving capital city, it offered a course that was ideal for me and I got excited by the huge range of opportunities provided by both the University and the Students' Union.
What's your favourite / most memorable memory of your time as a Cardiff student?
I had the absolute pleasure of taking two sabbatical years in the middle of my BSc Business Information Systems studies at Cardiff as Vice President and President of the Students' Union. Though it feels like a cop out to choose an entire year as a favourite memory, I had the most incredible time as SU President and it's an experience that will stay with me forever. I was able to enact change for Cardiff University students and work closely with senior staff at the University to ensure we offered the best student experience.
What will you miss most about Cardiff?
This is a tough question! I'll miss so much. Cardiff, as a city, strikes the perfect balance between being small and compact but busy and lively. There is always something going on and you're guaranteed to see someone you know walking down the street! I'm moving to London in August and I have a feeling that luxury is going to disappear 🙁
What are you planning to do next year?
I'll be travelling the East Coast of Australia for a few weeks from the end of July. When I return in August, I move to London to start work as an SAP Technology Consultant for Bluefin Solutions.
How did your time at Cardiff University help you with your next steps?
I absolutely would not have been able to get the role I have without my experiences at Cardiff University. My course lends itself naturally to this role and Bluefin were impressed with the tremendously applicable modules that I have been able to study.
My time in the Students' Union gave me a range of skills that I was able to demonstrate during the recruitment process and hopefully take into my new job. Last summer I spent a month working in Hong Kong thanks to the University's Global Opportunity Centre and that international employment experience very much contributed to my successful appointment.
Finally, the University's Careers team do an excellent job of supporting students seeking employment. I went through the University's employability programme, the Cardiff Award, and the experiences that I had during that process absolutely ensured I was able to articulate my strengths during interview and secure my employment!
What are you looking forward to most about your new job?
Though I will certainly miss Cardiff, I'm excited to explore a new city and line of work. I was attracted to a career in Consulting thanks to its varied nature and exciting clients clients and so I'm looking forward to really getting stuck in and learning.
What advice would you give to your past self when you were a student?
Spend some time writing up your lectures at the end of your day…revising-Elliot will be grateful during exam season.
What advice do you have for current students?
Grab every single opportunity that is available to you. There is so much out there that you can get involved with and you won't regret making the most of it.
Describe Cardiff University in 5 words?
Do I have to leave?
What is your lasting impression of Cardiff University?
I'll remember Cardiff University as the best 5 years of my life. The opportunities that I was given allowed me to learn so much about myself. It's a friendly, forward-thinking, student-centred institution and I'll be back to visit lots!
Thanks, Elliot! We're sure you will do fantastically with your new role and good luck with the move!