Graduate Profile: Dr Emma Board-Davies
7 July 2016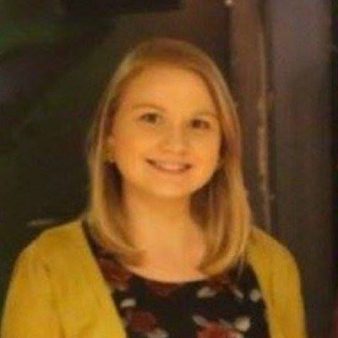 Emma Board-Davies has just completed her PhD at Cardiff and having been here since her undergraduate degree she is more than qualified to tell us all about it…
Why did you choose to study at Cardiff University & what did you study?
I did my undergraduate degree in Biomedical Science at Cardiff University and loved living in this city. I also love being a part of Student Volunteering Cardiff (SVC; an independent volunteering charity run by students across the city of Cardiff) – so for me, staying in Cardiff to do my PhD was a no brainer. I could continue to live in an amazing a vibrant city while continuing my volunteer / trustee work with
 SVC.
What's your favourite / most memorable memory of your time as a Cardiff student?
I feel like I have live a double life while at Cardiff, the Scientist in me has loved becoming immersed in the research culture within the University and meeting fellow PhD students, while the volunteer in me has enjoyed expanding my volunteering experiences with SVC and becoming Chair of their board of trustees.
What will you miss most about Cardiff?
I will miss living within the centre of a city that has everything but isn't too big and daunting, but mostly I will miss the friends that I have made – fellow PhD students & staff within my department and all those I have met through volunteering.
What are you planning to do next year?
Straight after finishing my PhD I got a job doing research, still at the University. After that contract ends, my plan is to keep doing research, but try somewhere new!
How did your time at Cardiff University help you with your next steps?
As a postgraduate research student, the graduate college have provided me with a huge number of courses throughout my studies to develop transferable skills, as well as my scientific skills being developed while undertaking my research project. I now feel prepared to take the next step, and can't wait to do so!
What are you looking forward to most about your next steps?
I am looking forward to new research experiences in a different place. No lab is the same, so I am excited for somewhere new!
What advice would you give to your past self when you were a student?
Take your time to enjoy it more! Life is too short to stress over the small stuff.
What advice do you have for current students?
Your course will fly by, make the most of your time at Cardiff!
Can you describe Cardiff University in 5 words?
A friendly place to be!
And finally, what is your lasting impression of Cardiff University?
A diverse research environment full of friendly faces.
Thanks Emma!
Are you graduating this year? Tweet @cugradreporter or use the hashtag #CardiffGrad to let us know about your plans for next year!