Unique travel destinations for NYE 2018
12 December 2018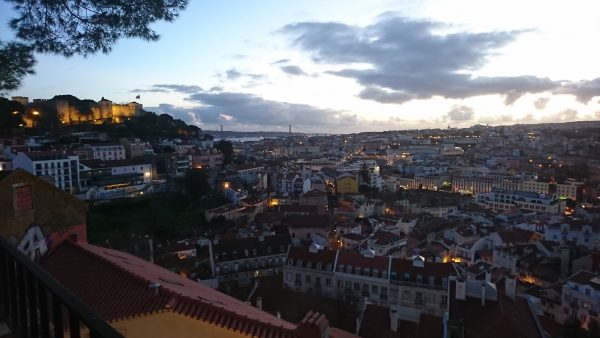 Christmas is over but that doesn't mean the fun is! Luckily, we have New Year's Eve to keep our spirits high after a mad, merry and magical Christmas. It's the time to ring in the new year ahead with (again) lots of food, drink and festive fun.
To celebrate this global occasion, we've put together our top three authentic travel destinations for a New Year's Eve to remember.
LISBON, PORTUGAL
Having been voted Europe's best city destination for the third consecutive year at the World Travel Awards, Lisbon is the place to be this New Year's Eve. Gather around in the evening right by the Tagus River to join in the celebration with the locals drinking and dancing while awaiting the midnight fireworks. The party doesn't have to stop there though. Head to the Bairro Alto, Lisbon's central district, known for its nightlife and where NYE is no exception! Don't forget to sample delicacies from a range of stands across the city including the famous Portuguese, sweet cherry liquor Ginja. Portugal has a variety of unusual laws and customs, make sure you do your research before you go to avoid getting into trouble and risk ruining your New Year's celebrations!
REYKJAVÍK, ICELAND
Different from iconic cities for New Year's Eve, the charming capital of Iceland offers an extraordinary experience. It's the locals that take control and run all the celebrations during the night, and they sure pull out all the stops! From every corner of the street, families will be shooting fireworks and making community bonfires, all which are part of the tradition, as well as rushing indoors from 10:30pm to watch the TV comedy show 'Áramótaskaup'. From midnight onwards, the celebrations continue with excitement radiating through the city in bars and nightclubs with people partying until the early morning. While travelling in Iceland, it is advised that you keep mobile phones switched on and always follow the advice of the local authorities in case of severe weather conditions.
ECUADOR
New Year's Eve in Ecuador is one of the biggest events of the year and includes a rather unique tradition. Cities all over the country build a giant monigote (doll/dummy) out of old clothes and stuffing usually representing a politician, superhero or fictional character. The monigote is then set on fire either during the day or at midnight. The monigote is symbolic of capturing all the negative energy from the past year and when burning it, all the bad is cleansed allowing for a fresh start to the new year. NYE would not be complete without fireworks and every city is guaranteed to light up the sky with them. Be careful though, as many accidents happen as a result of poor management when lighting fireworks. Keep your distance when out and about and enjoy from afar!
For travel advice, information and tips to various locations, simply head over to The Foreign and Commonwealth Office's website and their Travel Aware pages to help you plan a New Year's Eve to remember (for all the right reasons)!
Facebook: @fcotravel
Instagram: @travelaware
What are you looking for?
We're looking for enthusiastic students who are currently abroad, or are soon going abroad, to share their experiences and write for our pages!
If you're interested, get in touch by emailing us at go@cardiff.ac.uk