Traveling Out and Feeling Real
5 October 2019
I have never been as excited and yet nervous for anything in my life as I was to be flying out to Greece. I was ready for authenticity, the local experience, everything that the other Erasmus students I'd talked to before described! I was ready for it to feel real. And yet, I was standing at the gate, waiting to go into the airplane, and it still didn't 'feel real'. When I was sitting on the plane with my parents and it just did not 'feel real', I'll admit, panic started to set in that it wasn't real enough. Even two weeks in and sometimes I still feel just like I'm on holiday in a city that's to be my home for nine months.
'Feeling Real'
You may be thinking, why does she keep carrying on about 'feeling real'?I'm going to be honest, its my way of simplifying a bigger issue. There's a pressure, well-intended though it may be, to make this new city Your Home. People beaming from the advertisements, proclaiming that they spent a semester in Australia and it's now a second home! This does create an expectation that it's easy to acclimate and for someone who is nervous about moving abroad it is like a safety blanket.
I'm not saying that I dislike it here! I've met amazing people, had fabulous experiences, ate food that was beyond words! I just wish that there was a less pressure to be acclimated and fully here in such a short time. There are a few tips that I have if you're also struggling with feeling acclimatised like me. (These are just my opinions and what has worked for me – please feel free to comment any other tips or corrections!)
There are no rules for how much is right to call home. Some people will say 'I didn't call home for the first month! It's what got me through!' and some will say 'I called home every day, every night, and this helped me get over the separation.' Neither are wrong! Don't feel pressured by what other people are doing, there's no guarantee it'll work for you! Try what feels right, change if it doesn't work! No shame.
If you're given the chance to learn a new language, take it! Most EU universities give you the opportunity to learn the local language – which has obvious advantages – but learning a new language encourages you to focus in a way that regular courses may not. Learning a language is generally more intensive, and combined with having smaller classes, this really helps when making friends.
It sounds obvious but one of the most important things is to try and make where you're living feel homelike. Simple additions like pictures, lights, your own personal touches make it feel like you're coming home when you arrive. I'd also advise that in the first week, have a day in. Just spend the day in your new living space. You could clean, watch TV, snack all day- it doesn't matter. We all have these days at home! Just because you're abroad it doesn't mean you have to do something every second of the day. Taking the time to relax and acclimatise to my new environment really helped me feel like my apartment was home.
The last point isn't an excuse to stay in all the time though – do try and join in with activities planned for you! ESN events (if you're within the EU) – or just student activities in general, help you to integrate well with local cuisine, language, and culture whilst having fun. I definitely didn't take advantage of as many of the activities offered as I now wish I had!
I promise I'm not judging anyone for how they spend their Erasmus journey. If you're feeling happy, you're doing it right! Now I don't know if anyone needs to hear this, but honestly? If you're having a good time, or at least doing what you need to? You're doing great. My last tip, basic as it could sound, is to reach out to people. I'd advise trying events to meet people, or going to places you liked back home – similar interests are easy to find if you go to familiar places.
Someone new, someone from home, someone random. You can help, be helped – just do it. You won't regret it!
This post is as cheesy as can be, I probably oversimplified issues that are affecting so many people, it isn't the best written work I've ever done – but when I thought about the post I needed to see a week ago, this came to mind. I'll leave you today with a picture from the beach trip I went on with my ESN group – ESN AUTH – because a week into my placement I found my happy place, and it's in the ocean in Thessaloniki.
You're doing great, you'll have a great time!
Thea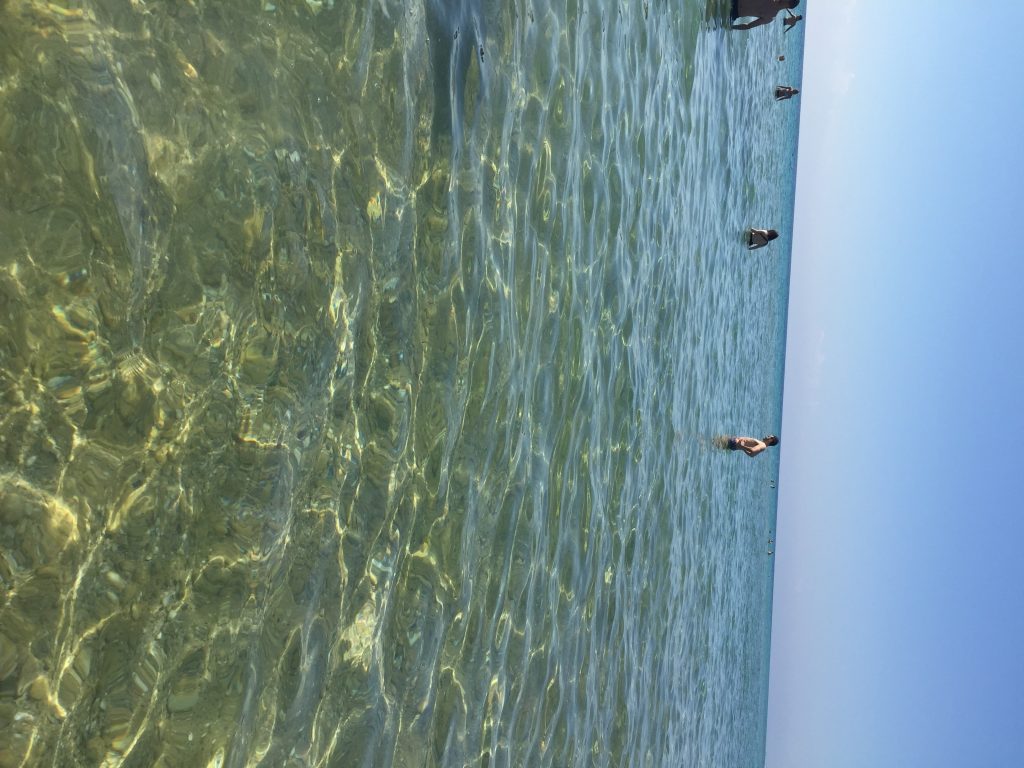 What are you looking for?
We're looking for enthusiastic students who are currently abroad, or are soon going abroad, to share their experiences and write for our pages!
If you're interested, get in touch by emailing us at go@cardiff.ac.uk