Selecting a programme abroad
8 March 2018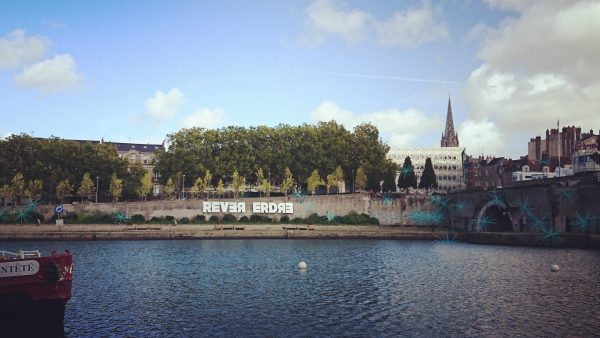 Hi everyone!
I thought this would be a very important topic to discuss since it's that time of the year when we start to think of our year abroad options or about a summer internship.
You have all these amazing opportunities staring right at you, all different countries, activities and program, but which one do you choose?
With so much offered to students today, it can be hard to make that one important decision in choosing which experience is best for you. It may take some research and work to find the right programme and destination but it's all worth it in the end.
Here are some questions to ask yourself to help you make that decision a little easier.
·         Do I want to study, volunteer or work?
An obvious one and yet an important one. The main thing to think about is will it make you happy and will it motivate you. If you just want that job because it will look good on your cv, then you're missing the point. Yes, you do want experience and want to enhance your cv but you also want to be passionate about what you are doing or know that you are even a little bit interested. This will result in motivating you to do your best and succeeding with it, making it worth the experience, and if it doesn't work out, then at least you gave it a go knowing the decision you made beforehand.
So, if you like studying or want to further them in a specific field then go study, or if you know you want to help others through something you love doing then go volunteer and if you're interested to have work experience in a particular sector then go work! You'll always get more from what you put in.
·         Where should I go?
So, you've chosen the type of programme, now is deciding where you want to go. If you're choosing from a region/ city in a particular country, then do some research on the place: What is there to see and do? Is it student friendly? What is the cost of living? Etc. If you're yet to decide on a country for your experience then do some research on specific ones in which you're interested in. Find out about the culture and customs, cost of living, language(s) spoken, laws of working or living there, and if you can, talk to someone who has already been who can give you an honest perspective. Whatever the location, try mapping out the advantages and disadvantages on as many aspects as possible and you may find that the answer is staring right at you.
At the end of the day, the fact that you have chosen to take an opportunity and experience something new is amazing! There are always ups and downs to our journeys and it's important to remember that we learn from every experience we have, whether good or bad. It's only when we have stepped out of our comfort zones that we truly learn and grow, so take the leap, you won't regret it.
"The only things in life we regret are the chances we don't take…"
~ Jack Lemon in Grumpy Old Men
Kimberly
If you've been on a programme abroad then let us know what you did, where and how it went, we'd love to hear from you!
What are you looking for?
We're looking for enthusiastic students who are currently abroad, or are soon going abroad, to share their experiences and write for our pages!
If you're interested, get in touch by emailing us at go@cardiff.ac.uk