Life after Erasmus+
19 April 2020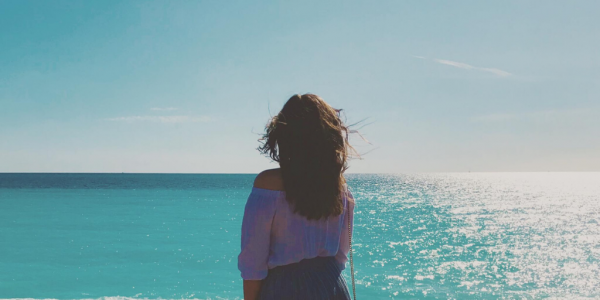 When I returned to the UK in December 2019 after spending the Autumn semester of my final year abroad in Norway, I was filled with the incentive to live the same as I had there: to the fullest. I would say yes to those coffee dates, those nights in the Student's Union, re-join aerial fitness and explore Wales properly rather than the little student vicinity and spend days in the library working tirelessly to get the grades I wanted. And I did for those two months that I had before everything very quickly escalated as Covid-19 gripped the world.
It has been just over four months since I returned from my semester abroad in Oslo, Norway and whilst I was waiting to complete my semester to write an update, the events the world are dealing with means that the remaining three months of my last semester at university will be spent at home. So it seems that now is as good a time as ever to talk about life after falling in love with Scandinavia.
Returning to Cardiff University
Adjusting back to life in Wales was surprisingly easy thanks to being almost completely overrun with people to catch up with, dissertation deadlines instantaneously, and events to attend. I ventured out on nights with friends far more than I have in my three years at university, I returned to aerial fitness and took up aerial hoop which I found out I was far better at than I had faith in, and I caught up with everyone that had kept in contact during my time in Norway whether that was through brunch, welcome back parties or library sessions.
I missed the endless activities Norway had to offer and I definitely had not missed the constant Welsh rain but it felt like I had never left. In an incredible coincidence, a classmate of mine from Norway had unwittingly followed me back and was doing an exchange semester in my degree so I maintained this degree of nostalgia as though I was still in Norway. I initially made jokes about people who studied abroad then would not remain quiet about it but, if it isn't already obvious, I have completely become one of those people. But, despite settling back in quickly, I still missed the daily exercise and solace Sognsvann gave me and the friends I made in Oslo. Having a world of nature on my doorstop and people just as excited to explore it is something I definitely cannot shake.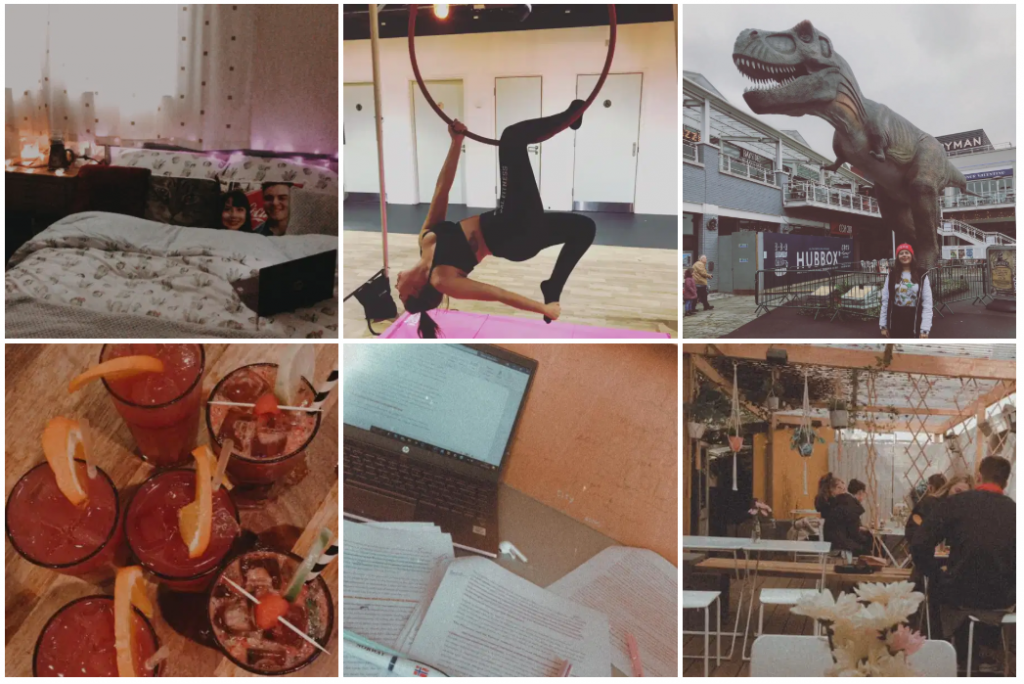 Experiencing the French Riviera for the First Time
Although my time as an Erasmus+ student had come to an end, my partner was still undergoing his year abroad in the south of France. I took the opportunity of our designated reading week to visit and we spent a lovely week together, having not seen each other since a brief meeting in December before Christmas.
This time with my partner has always been important but it has especially amplified given the physical distance we experienced this year so we spent most of the time on the pebbled beach watching the waves, cooking meals for one another and enjoying a film in the evening. We did explore, in fact I truly loved exploring Nice and it was fantastic to experience Monaco for the first time together as neither of us had been before. I especially loved the Parc de la Colline Du Chateau and the stunning Musée océanographique de Monaco that overlooked the sea (though I suppose that an aquarium situated here is slightly ironic). But this visit was specifically for being together and cherishing that time.
As I have said previously, my partner and I have endured long-distance throughout our long-term relationship. This has made these trying times significantly less difficult. As society grapples with video dates, I am glad that we have had that nailed for some time now.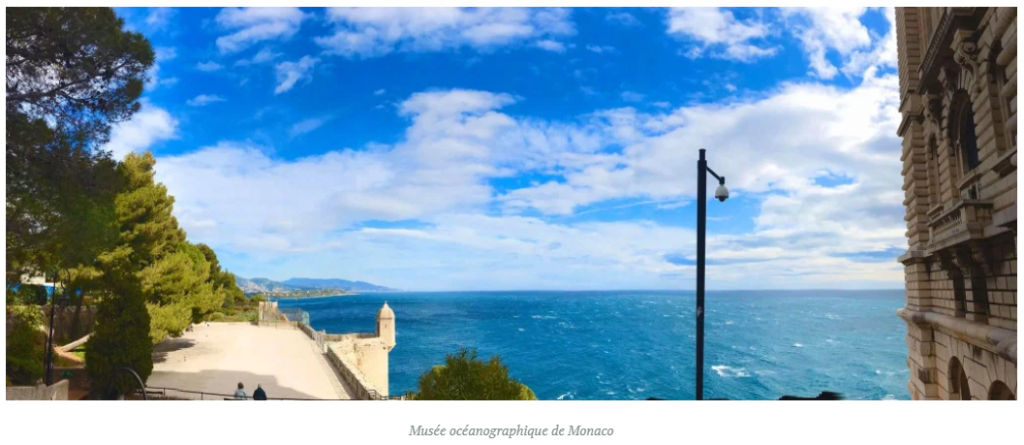 No Time for Goodbyes
After I returned from France, the news of Covid-19 slowly descended onto UK platform. At first, like a lot of students, I was not entirely concerned about it. But then things began to escalate as rumours of campuses closing and the cases rising began to surface.
'We'll work on this next week,' my aerial instructor said as I joyfully left her class one evening. But there was not a next week. 'We'll have coffee Tuesday,' I said to friends in the middle of a club. But I was self-isolating that Tuesday. 'Maybe I'll come visit again in May,' I said to my partner. But my partner's year abroad would be cut short a few days later and he would be packing up his apartment to return home before the borders shut. 'They're not going to close down campus,' we all said. But on Tuesday, we said goodbye to the campus, libraries, varsity and graduating. There was no time for goodbyes to the people we had come to call friends, neighbours and classmates. There was no time for those final trips to the local pub. There would be no photographs in front of the main building brandishing my dissertation. There would be no more library study dates. There would be no final late-night trips to Lidl. Three years at university were over.
As my parents are in the at-risk category, I decided to self-isolate before coming home. Whilst university life rapidly shut down, I made all the arrangements to take as much as possible home and, completing self-isolation, I packed almost my entire room and said goodbye to the little life I had made in Wales. I know I am very fortunate that I was able to do this, especially when lockdown was instated just two dates later, and I am happy that I can see this difficult time through with my loved ones.
University Awards in Academia and Blogging
I want to conclude this update on a positive note. It is evident that I have many sombre thoughts about the way my final semester came to an end and the unwavering uncertainty of what lies ahead when I press submit on that last deadline. But I have some incredible positive news to end on:
I am incredibly proud to say that I completed my semester at Universitetet i Oslo with First Class Honours. Although I had discovered this shortly after returning to the UK, it became official in early April. There are many things I wished I had spared time for such travelling to the other Scandinavian countries and to do the Korketrekkeren toboggan run. But, in hindsight, I did an incredible amount. I lived life to the fullest and grew in ways that seemed impossible. Completing that experience with a First was, to be incredibly British, the icing on the cake.
What's more, I returned to university to find I had been nominated for the GO Blogger of the Year 19/20. There was meant to be a ceremony but due to Covid-19, it was cancelled. This meant that I had the delight of being informed early that I was the winner of the award! I am incredibly thankful that my tutor convinced the board to nominate me to represent our subject school in Norway. I am also thankful for the Erasmus+ team who gave me access to blog officially for Cardiff University, be published in their magazine and student media, and take over Instagram on my birthday.
Blogging my experience was a way to remain connected with my family and friends as well as providing future Erasmus+ students the guide I did not have. I am so proud that I achieved so much and was ultimately awarded for it. The Erasmus+ Programme is a vital resource to university students as a stem for growth, academic accomplishment and independent experience. I only hope that it, despite the recent political discussions on it, will eventually be recognised as such.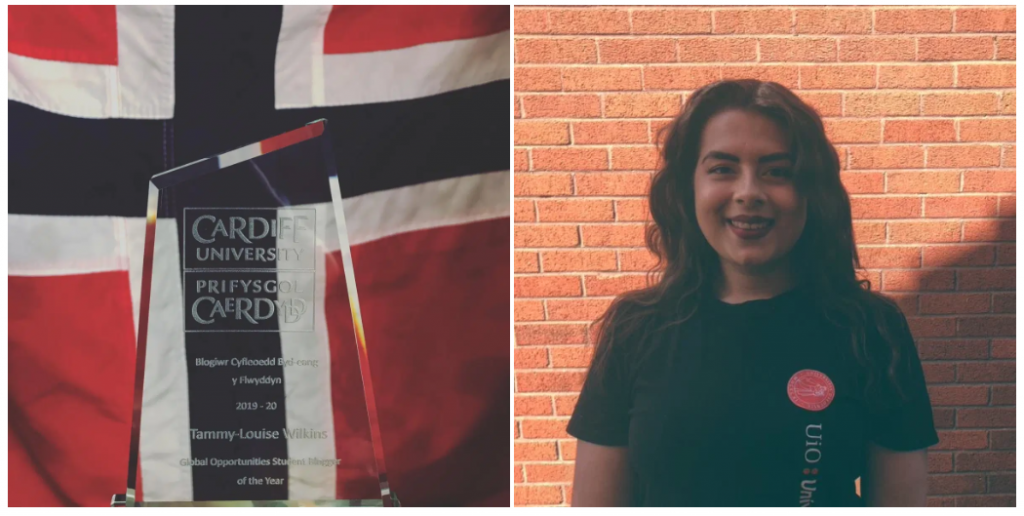 A Final Message to Final Year Students
This is an unprecedented time and one that students face once in a generation, if that. This year, as I have been informed, and this semester particularly have been disrupted by both strikes and the catastrophic tragedy caused by Covid-19. But it is okay to be wrapped in an oddly numb bubble right now, they do not put this type of thing in the first-year handbook afterall. We will all graduate, we will all find that job (or do a 'panic masters') and we can tell future generations that irrespective of the current climate, we still managed to get our degree.
Stay safe, be good people and get that degree.
What are you looking for?
We're looking for enthusiastic students who are currently abroad, or are soon going abroad, to share their experiences and write for our pages!
If you're interested, get in touch by emailing us at go@cardiff.ac.uk