Culture Shock – 5 Cultural Differences in France
26 October 2017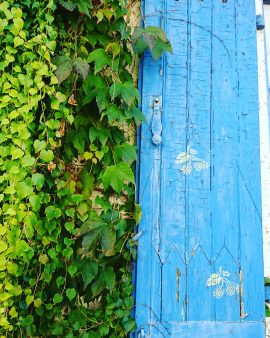 Bonjour! It's now been two months since I arrived in Nantes and I thought I would write this post about my experience of the culture here so far.
When you first arrive in a country, the biggest difficulty is adjusting to the new culture around you. The way of life, mannerisms and routine are all just so different to the one back home and suddenly all comforts start to escape the world you once knew.
This may not be as harsh of a change for some, but limited home comforts can sometimes leave you feeling lost and alone. Personally, adapting to my new adventure here in France has surprisingly not been as bad as described in our multiple pre-departure talks – however it might be too early to say.
Take note of these few cultural differences and it could help you with adapting and doing so with confidence so you can make the most of your time to the fullest!
1. 'Faire la bise'
La bise is the greeting which consists of two or more kisses on the cheek depending on the region. Most British people are used to a classic handshake, a hug if you're maybe closer or sometimes a simple nod will do. But to a French person, la bise is completely normal and important between family, friends and other people within an informal setting. The French see la bise as interestingly (you may say) less intimate than hugging and it might be considered rude if you did not greet in this way. Seems complicated but don't worry, just follow their lead and do as the French do!
2. They don't eat to live, they live to eat!
From everything you hear about France and its food, I can in fact say is mostly all true. The French love their food and so much so that they have up to 2 hours for lunch every day! Stores and offices will often close for lunch and this is so they can have a proper cooked, sit down meal and maybe even with some wine, because well, its France after all. France has also stayed very traditional in the sense that you will never be too far  away from a bakery, butcher's or café. The choice and variety in a boulangerie and patisserie is just amazing and as well as the traditional fresh baguette there are plenty of delicious pastries you can cure your sweet tooth with. I could go on and on about the French food culture but I may just have to save this for another blog, so in short, the French don't eat to live, they truly live to eat! (And who can blame them).
3. For the love of dogs
The French love their dogs. They bring them pretty much everywhere in France as they are accepted more in public places such as cafés, bars, restaurants and shopping malls. Although a lovely freedom to have, their wider acceptance unfortunately does result in the excess of dog poo left everywhere! I now (regrettably) from experience have my eyes peeled on the road so trust me, when you're busy being a tourist looking up at all the views just remember to look down once in a while, and you might just manage to dodge the droppings.
4. The French addiction
It came to be quite a shock for me coming to live in France and noticing the amount of people who smoke, here it seems to be quite common. It's fair to say that cigarettes are cheaper here but despite taxes, smoking bans and health warnings, smoking seems to continue, a lot. An interesting issue surrounding smoking in France is that scientists talk about what is called the French paradox; which is how the French seem to smoke so many cigarettes and yet do not seem to be as affected by them as other European countries show.
5. Shutters for shut-eye
Shutters are in my opinion a genius invention and there is no home without them here in France. Shutters beat curtains by far. They are practical, more hygienic and keep 100% of light out, perfect for someone who is sensitive to light when sleeping, like me! You can also still see old-fashioned shutters around in various colours which are very charming and give an old-French town style. So, look forward to your newly found sleep as part of your new French lifestyle.
Until next time!
Kimberly
What are you looking for?
We're looking for enthusiastic students who are currently abroad, or are soon going abroad, to share their experiences and write for our pages!
If you're interested, get in touch by emailing us at go@cardiff.ac.uk