Coronavirus
12 March 2020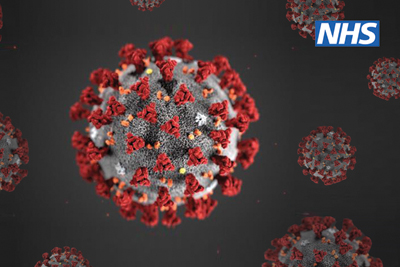 @cardiffunitravel
Phoebe Grinter
The outbreak of COVID-19, more commonly known as the coronavirus, continues to evolve and is beginning to impact more people. As the virus spreads across the globe, travellers are asking more and more questions about if it is safe to travel, and if so, the best ways to prepare and protect themselves from exposure to the virus and how to prevent any further spread.
Specific recommendations are already in place for those travelling to and from mainland China, where the virus originated back in December 2019. Now, The Foreign Office have issued advice for people travelling to and from other badly affected areas, including Cambodia, Hong Kong, Iran, Italy, Japan, Laos, Macao, Malaysia, Myanmar (Burma), Singapore, South Korea, Taiwan, Thailand and Vietnam.
Although these are the worst-affected areas at the moment, travellers planning to visit other countries may also have concerns. As a precaution, all travellers, regardless of where you are going, should follow sensible guidance to reduce the risk of exposure and spread of COVID-19:
● Sign up for email alerts from The Foreign Office for country-specific, up-to-date travel and safety information. Travel advice issued by The Foreign Office remains under constant review to ensure it is up to date and reflects the latest assessment of risks.
● If you require further advice, speak to your GP, practice nurse, pharmacist or travel clinic.
● Be aware that if you are elderly or have pre-existing health issues, you are at increased risk of severe infection should you contract COVID-19.
● If you are travelling from the UK, check The Foreign Office's coronavirus information and guidance.
● Make sure you are travelling with the correct insurance and be sure to check what impact the outbreak may have on your cover. If you continue to travel to a country or region against government advice, you risk invalidating your travel insurance. If you make alternative travel plans, then you may be able to transfer your travel insurance to cover your new destination. Travel insurance policies may cover some out-of-pocket losses, and also help you to leave the area and return back to the UK if you are advised to do so.
● If you are concerned, contact your airline or other transport and accommodation providers for up-to date information on your itinerary and travel plans.
● Be aware that there may be enhanced screening and monitoring checks in airports. Screening measures on arrival may include temperature checks, and you could be asked about your general health or recent travel history. Where these checks identify a concern, further medical checks may be required.
● Upon return from certain places, you may be required to self-isolate for a set period of 14 days, even if you do not have symptoms. It is important to know where you can get help if you feel unwell. The Foreign Office have offered guidance on what to do if you are feeling unwell.
It is important to consider general advice for preventing the spread of coronavirus, as with any other viruses:
● Wash your hands thoroughly and often. Use soap and running water for at least 20 seconds. If out and about, use an alcohol-based hand sanitiser that contains at least 60% alcohol.
● Avoid touching your eyes, nose, and mouth with unwashed hands.
● If you feel unwell, stay at home, do not go to work or school – not only will it make you feel worse, but it could pass on your illness to others.
● Cover your nose and mouth when you cough or sneeze, preferably with a tissue that you can dispose of immediately before washing your hands, or with the inner fold of your arm as opposed to your hands.
If you develop symptoms while abroad or during travel, you should immediately:
● Stay inside and avoid contact with others.
● Call your health provider and/or insurance company to discuss what you should do.
● If you become unwell whilst travelling at an airport, seek medical attention and do not continue your journey.
● Once you have fully recovered, check with your health provider if you are fit to travel.
To prepare for travel abroad, check out Travel Aware:
Website: https://travelaware.campaign.gov.uk
Instagram: @travelaware
Facebook: @fcotravel
Twitter: @FCOtravel
What are you looking for?
We're looking for enthusiastic students who are currently abroad, or are soon going abroad, to share their experiences and write for our pages!
If you're interested, get in touch by emailing us at go@cardiff.ac.uk