Abby-Mae Wilde
9 December 2020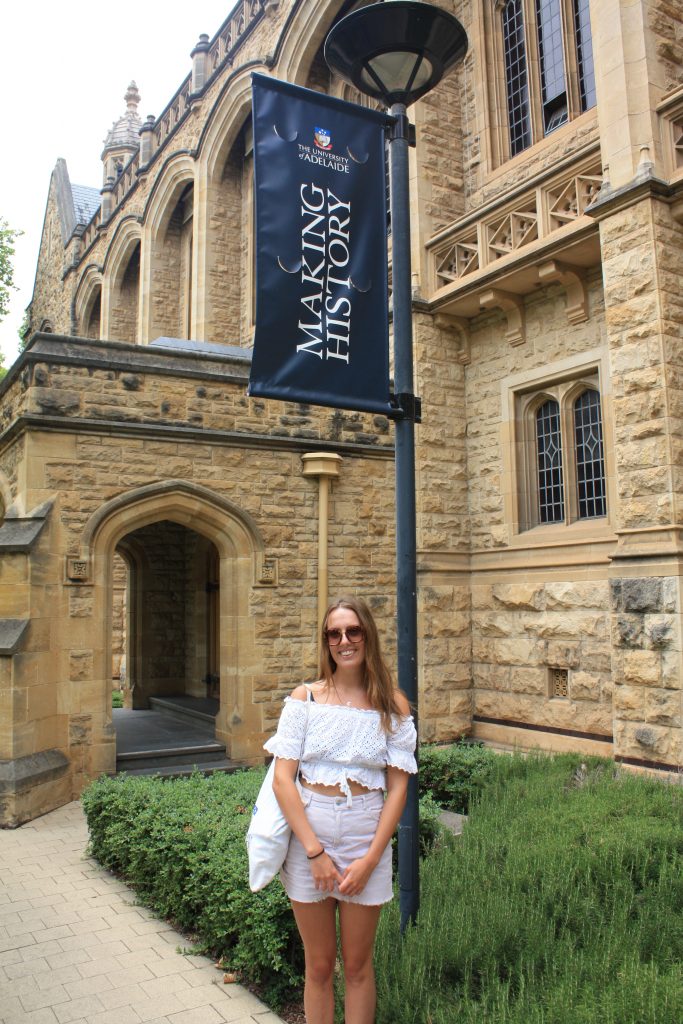 School of Social Sciences
International exchange placement
Where did you go?
I studied at the University of Adelaide in South Australia.
What type of placement did you complete?
I completed an international study abroad placement for over a year.
What motivated you to take up a Global Opportunity?
Even before University, I have always wanted to travel and mix up my studies. Although, I was unsure whether I wanted to go ahead with it for my 2nd year of University – I jumped at the opportunity when I heard about opportunities studying for my 3rd year. The thought of moving away and experiencing a new culture at a different University was pretty exciting. What's really helpful is that you can get bursaries to help fund your study abroad and if you are from a low income family and you may be eligible for extra help from student finance. This helped a lot with the idea of being able to fund my study abroad.
What were your top 3 highlights from your year abroad?
FRIENDS FOR A LIFETIME – My first highlight of my experience was being able to immerse myself with people from all over the world. I ended up staying in student accommodation across the University where most study abroad students were staying. It was lovely to make friends from all across Europe, Asia and America who I will be staying in contact with for a lifetime.
HOT WEATHER – Secondly, having the opportunity to have a hot Christmas was amazing and makes you want more! The beaches along the coast of Adelaide are amazing to walk along / watch the sunsets every evening.
TRAVELLING – Finally, my last highlight of my experience was being able to travel with friends all across Australia during the summer break and weekends. Road trips are very popular and a good way to see all the amazing scenery Australia has to offer. My highlights were Cairns down to Magnetic Island along the East Coast of Australia.
What was your biggest challenge? How did you overcome it?
My biggest challenge of moving away was managing my money across the year. This was because you want to try and do as much as possible, in your host city and travelling around the country with your friends – which is expensive.
How has your placement been beneficial to your studies at Cardiff University or your future career?
My placement abroad in Adelaide has benefitted me greatly socially and mentally. Beforehand, I don't think I was in a very good headspace, but meeting all the lovely people and being able to travel with friends is definitely refreshing in between your studies and has enlightened me. I believe that you learn many things whilst being on the other side of the world – and it is great to tell future employers about your experiences too. I believe that it shows confidence in adaptability and being able to challenge yourself in new situations. It has made me want to visit new places and learn about other cultures in the future.
What is the one thing you wish you'd known before you left?
The one thing I wish I knew before I left is – DO NOT OVERPACK. I made that mistake and you are guaranteed to not wear half the clothes which you brought over / you will probably end up buying more clothes anyway. I would suggest maybe a hiking backpack or one large suitcase alongside hand luggage – trust me.
What would you say to a student who was unsure about spending a period abroad at university?
I would tell the student that this is a once in a lifetime opportunity studying at a different University abroad, and you know what – you will not forget it! It was definitely a huge highlight of my University career and I would love to have the opportunity to do it again. If they were worried about their friends graduating before them, I would say don't worry as you will gain many experiences on your time abroad where others will not. Cardiff and your host university are there to help in any time of need. Do what's best for you.
What are the top 3 things to do in Adelaide?
Adelaide is well known for the amazing wine/food regions – so if you love wine and brunching, this is perfect for you!
Secondly, there are a lot of lovely walks/hikes which are easily accessible, especially in the hills and along the local beaches. My top pics are the Hallett Cove Board Walk and the Mount Lofty hike (a pretty iconic hike for any local living in Adelaide).
Lastly, South Australia is the size of the UK, so if you love the sound of road tripping with your friends, there are a lot of routes along the coast to explore. My top favourites were the Yorke/Eyre Peninsula and the Flinders Ranges. The hikes are incredible. I would also suggest seeking out the town of Whyalla where you can snorkel with cuttlefish at peak season (between May-August).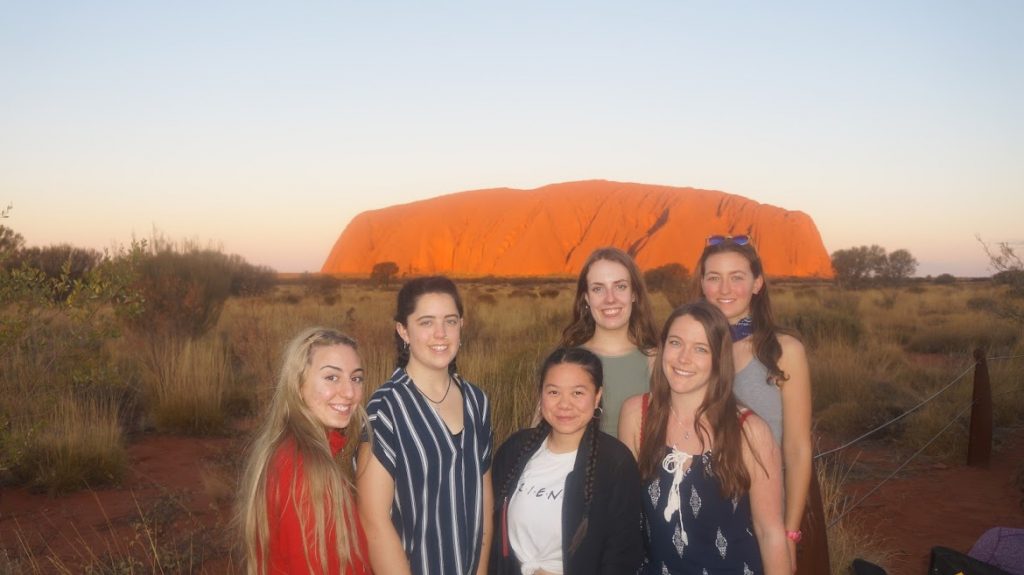 Please sum up your experience abroad in one sentence.
The most incredible and unforgettable experience of a lifetime!
What are you looking for?
We're looking for enthusiastic students who are currently abroad, or are soon going abroad, to share their experiences and write for our pages!
If you're interested, get in touch by emailing us at go@cardiff.ac.uk