Ending rough sleeping in Wales
2 March 2018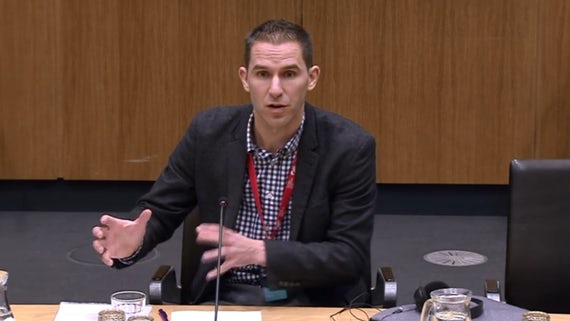 What would it take to end rough sleeping in Wales? Dr Peter MacKie discusses some answers from his research and contributions to ongoing engagement with policy-makers.
Homelessness, particularly the recent rise in rough sleeping, is high on political agendas across the UK and if my social media updates are anything to go by then homelessness has also moved up in our social conscience. What would it take to end rough sleeping in Wales? In this brief blog I summarise the main points I made during an oral evidence session for the National Assembly for Wales inquiry into rough sleeping[1] and I add some additional thoughts. I reflect on the problems with our current approach and point towards possible improvements.
The Housing (Wales) Act 2014: Why didn't it end rough sleeping?
The Housing (Wales) Act 2014 is lauded as world-leading legislation, placing a duty on Welsh local authorities to try and prevent or end homelessness with anyone who seeks help. In a recent article I documented the positive impacts of the legislation[2], however it has had limited impact on the lives of rough sleepers – arguably the most vulnerable subgroup of the homeless population. Why is this? For me, there are three main reasons:
Failure to prevent: The legislation never sought to intervene in the institutions that sometimes fail people early in their lives (eg. the care system, offending system etc) and ultimately lead to homelessness. Improving these systems is beyond the remit of homelessness legislation but if these system failures are not addressed the number of people at risk of homelessness will not reduce.
People must come to services, not services to people: The legislation requires local authorities to help people who come and seek assistance but rough-sleepers don't often seek out help.
Ineffective interventions: While there are many excellent services across Wales, local authorities aren't required to offer the sorts of interventions that we know work with rough sleepers. Services face the following main issues:
Unsuitable hostels: In relation to larger-scale hostels, with limited support, evidence indicates consistently that homeless people find them unpleasant environments and this is why bed spaces will often be empty. Significantly, a lack of move on housing prevents hostels from fulfilling their temporary function.
Unsuitable, absent or inadequate support: Too often, services for rough sleepers lack adequate and appropriate support. Local authorities are dependent on Supporting People funded services – a fund which has no long-term commitment. Moreover, legislation does not require local authorities to meet the housing-related support needs of homeless people – therefore many go unsupported.
Inappropriate/single offer reconnections: Reconnecting an individual with positive social networks outside of the area where they seek help can be a very positive response but where a reconnection is the single offer, support in the receiving authority is hardly explored, and alternatives within the local authority are not considered, this response can be highly problematic.
Moving towards an end to rough sleeping in Wales
In December 2017 I, along with Sarah Johnsen and Jenny Wood from Heriot-Watt University, published an international evidence review for Crisis, documenting what works to end rough sleeping[3]. I draw heavily on this to inform my views on the key principles of a more effective approach:
Early prevention: Institutions that sometimes fail people early in their lives (eg. the care system, offending system etc) must reappraise their approaches in order to significantly reduce the number of people who face homelessness. This important work is the focus of the current End Youth Homelessness Campaign[4].
Proactive identification: Local authorities need to proactively identify and assist people at risk of rough sleeping. For example, they might employ an assertive outreach approach. Moreover, other public and private bodies should be expected to identify and refer people to local authorities where there is a housing issue.
Take swift action: Interventions such as No Second Night Out (NSNO), used widely in London, have highlighted the significant positive impacts of acting swiftly to identify and support rough sleepers. However, this action must be accompanied by an offer of accommodation and support.
Housing-led: Having swift access to settled housing has very positive impacts on housing outcomes when compared to the current 'staircase' approach. Housing First is particularly effective, most notably with homeless people with complex needs.
A duty to provide person-centred support: Support must be a right. I strongly recommend the introduction of a 'duty to support' all homeless households. This will almost certainly require actors outside the housing sector (e.g. health, social care etc) to collaborate.
A duty to accommodate all: The abolition of the priority need test should be a priority but consideration must also be given to the entitlements offered to someone found to be in priority need. A person in priority need today would enter a staircase system which we know does not work. Priority need status should entitle people to the sort of support described above ie. much swifter unconditional access to housing with appropriate support.
I end by reiterating previous recommendations made to the National Assembly for Wales and Welsh Government that legislation and policy alone are insufficient. Implementation is key. I believe we would benefit greatly from the introduction of a regulator with sufficient power to hold local authorities to account for their implementation of homelessness duties, whilst also supporting the sharing of good practice.
[1] www.senedd.tv/Meeting/Archive/afcb1d3d-514d-4582-9d81-2ee1395c3144?autostart=True#
[2] www.feantsaresearch.org/download/article-4592410342917616893.pdf
[3] www.crisis.org.uk/media/238368/ending_rough_sleeping_what_works_2017.pdf