Diverse cities and compliance with planning regulations: a challenge for urban planners
14 August 2017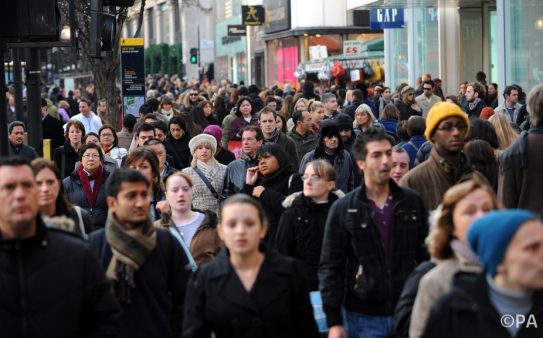 Neil Harris explores some of the challenges facing planners in London when dealing with unauthorised development in areas of high immigration.
Global cities are characterised by their diversity, and immigration plays a key part in producing this diversity. People arrive in global cities from many different parts of the world and produce cities with a wide range of ethnicities, languages, cultures and faiths.
The increasing diversity of these global cities, driven by successive patterns of immigration, raises important questions for socio-legal researchers, including those interested in the relationship between planning regulations and an increasingly diverse society. Immigration is a sensitive topic in the United Kingdom at the present time, yet the interface between immigration and land use regulations calls for focused socio-legal research.
The challenges of planning in super-diverse London
London is a classic example of a global city with around 3 million residents born outside of the United Kingdom. Recent research on planning enforcement in London[1] highlights a range of issues that urban planners have to address in their day-to-day activities of regulating land use in the context of a diverse society. Immigration has given rise to or exacerbated certain types of breach of planning rules. Planners find themselves investigating complaints of unauthorised residential occupation of outbuildings – colloquially termed 'beds in sheds' – as people try and secure themselves affordable accommodation in a pressured housing market. The occupants of these 'beds in sheds' are not exclusively immigrants, yet planners report that a significant proportion of those found living in them are people from outside of the United Kingdom.
Similarly, planners are called upon to address unauthorised homes in multiple occupation, where significant numbers of residents – many of them immigrants – occupy what would typically be family housing, with some planners reporting up to 30 people occupying a single property.
Planners also report increasing prevalence of breaches related to shisha lounges, places of worship and – fascinatingly from a socio-legal perspective – some communities' more 'flexible' approach to land uses, where patterns of activity throughout the day do not – perhaps unsurprisingly – align with the formally defined categorisation of land uses set out in planning legislation.
A diverse immigrant population
The case of London also reminds us of the diverse characteristics of immigrants themselves. While many immigrants find themselves in disadvantaged socio-economic circumstances, there are others who planners report as wealthy, well-educated and incredibly articulate. These are usually associated with high-end property ownership and investment – and attract planners' attention when carrying out significant extensions and alterations to residential properties. These so-called 'iceberg properties' – where subterranean excavations and extensions allow you to see only the 'tip' of the property – can cause significant disturbance to other residents. These high-end developers and landowners can be particularly difficult to engage with too, accessible to planners only through complex networks of intermediaries with the effect that securing compliance is difficult.
Planners in London also experience a population characterised by linguistic diversity. They report cases where the lack of a shared language can create difficulties communicating with communities and individuals who have carried out unauthorised development or change of use. We find planners adopting more direct, less complex and sometimes less formal means of resolving breaches of planning rules as a way of overcoming language and cultural differences. This is a sort of 'back to basics' planning of securing compliance in a more human, and less bureaucratic way – simple, yet reported to be effective.
Better mutual understanding is key
There is, fundamentally, a critical need for planners and communities characterised by immigration to try and understand each other better.  Planners occasionally express views stereotyping particular ethnic or religious groups. Similarly, some planners experience hostility from those being investigated based on their own gender or ethnicity, with women planners in particular finding it difficult to carry out their work when dealing with males in some ethnic or religious groups. There are also suspicions on the part of some planners that some immigrants are deliberately 'playing the system', and evading efforts at securing compliance with planning controls. In contrast, other planners express considerable sympathy for the very difficult circumstances in which some immigrants are trying to establish a living. Regulatory systems are frequently characterised by counterbalanced efforts to promote compliance and activities designed to evade compliance – especially given that he stakes are often high – yet a better mutual understanding is essential if planners and diverse groups are to work together effectively.
Neil Harris is a Senior Lecturer in the School of Geography and Planning at Cardiff University. He is also a Chartered Town Planner and member of The Royal Town Planning Institute. The research on which this material is based will be published in Autumn 2017 in Town Planning Review.
[1] Harris, N. 2017. Enforcing planning controls in areas of high immigration: a case study of London. Town Planning Review (forthcoming).