We are what we keep: Being Human Festival events
16 November 2015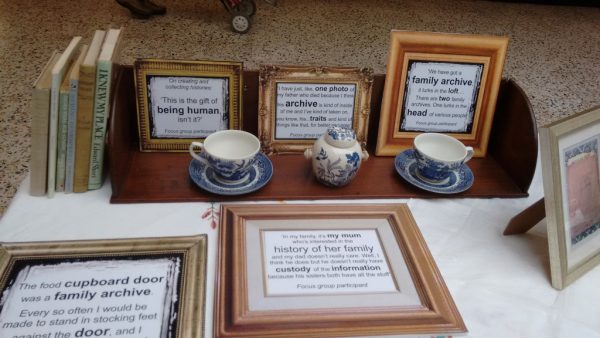 By Laura King, University of Leeds
As part of the Being Human festival of the humanities, The Family Archive Project is putting on a series of public events.
This week we have an interactive archive workshop on Tuesday 17th, 12-2pm at the Discovery Centre, which will help you think about what's in your family archive and give some practical advice about keeping your treasured items. Book one of the last few remaining places now!
On Friday 20th at 1-2pm, our lunchtime talk features myself and Ross Horsley, librarian at Leeds Central Library, discussing themes from the research project. It's free and all are welcome – just turn up at the library early to avoid disappointment!
On Saturday 14th November, we had a stall in the Merrion Centre in Leeds. We had a display about our findings, lots of information for people to take away, and we created a 'communal family archive' by asking people what they kept and why. You can see a picture below, and people told us about all sorts of interesting objects they kept to remember family members and memories, from grandma's tea set to a for sale sign from a family house that had been lost in the depression.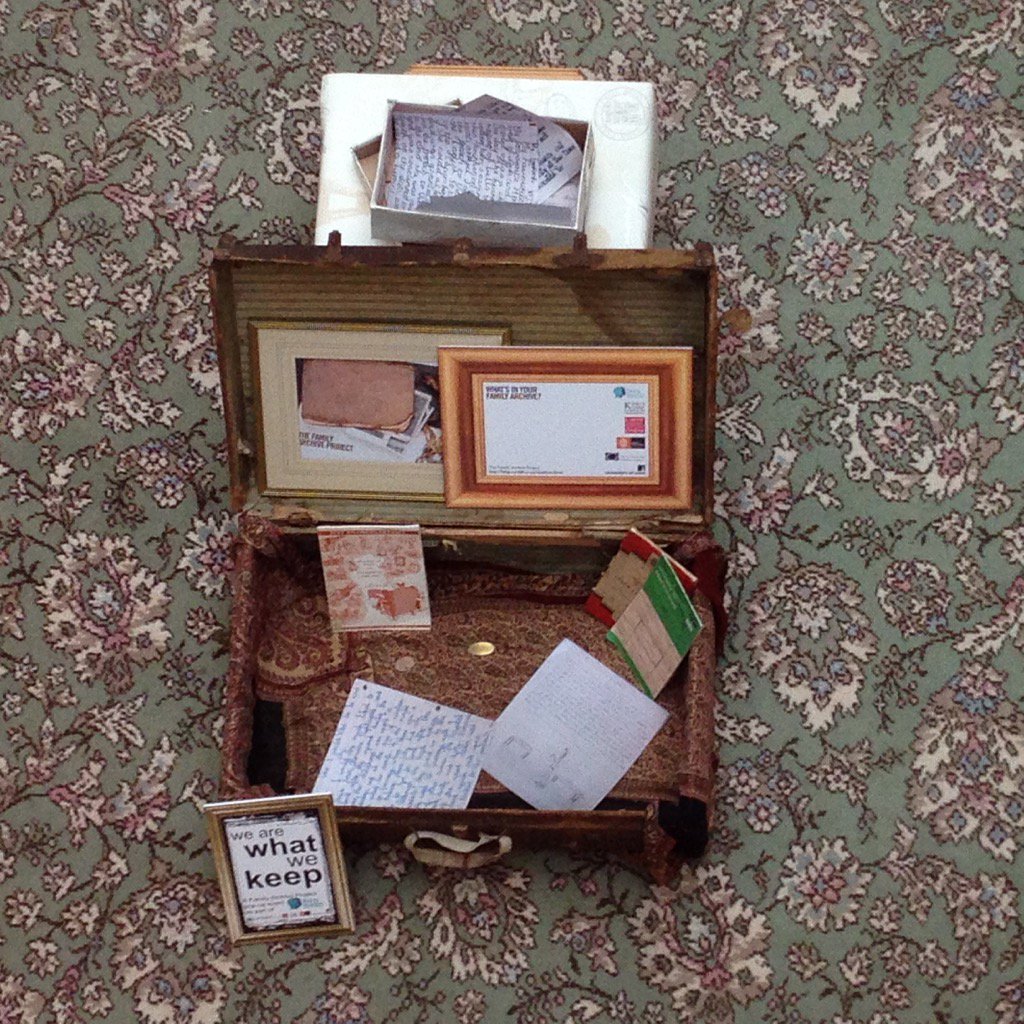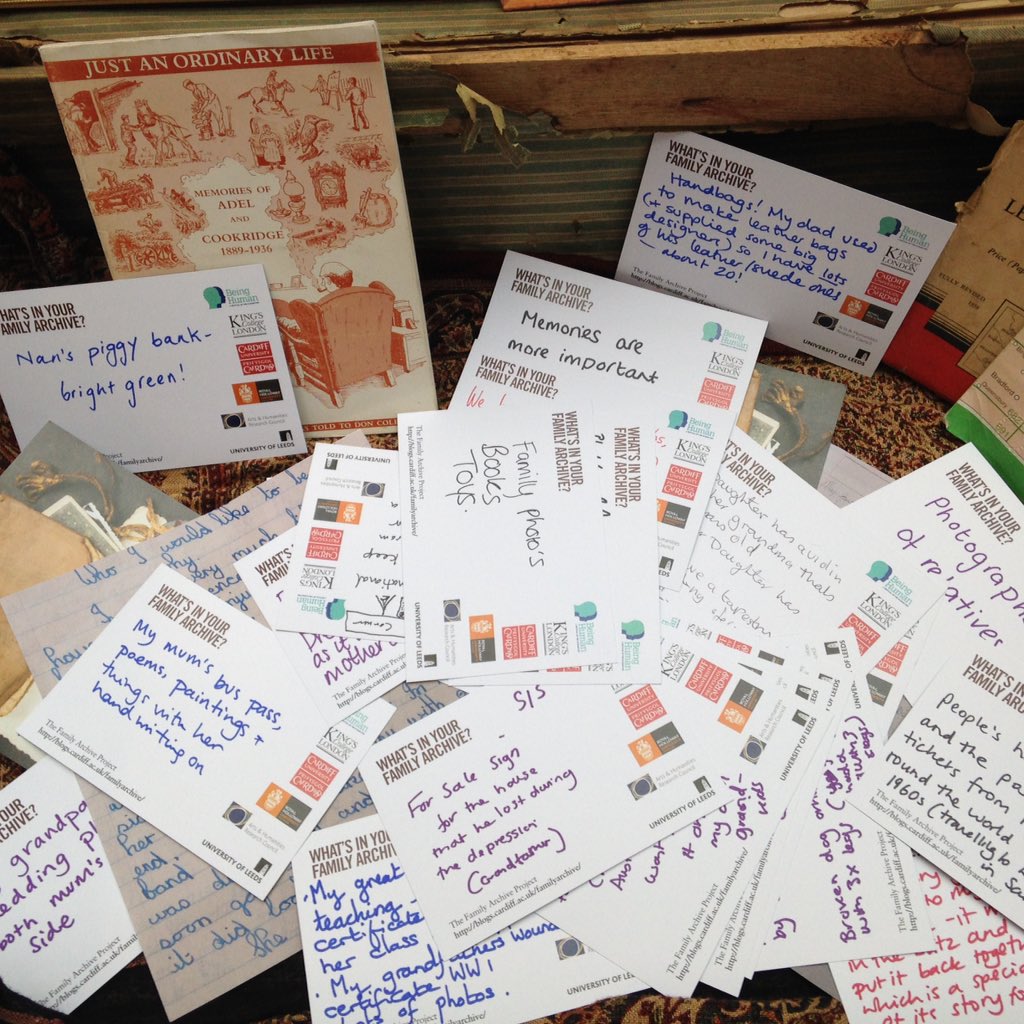 The most fun part was our popular children's activities, which involved making pocket memory books like this one:
And as well as giving out activity books, we asked children to write a 'letter to their future self', like this:
Thanks to all who came along and told us about their family archives!
---
Comments