Disordered eating: why is it so important to study?
5 February 2019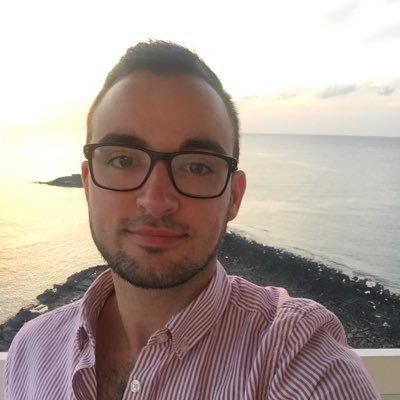 Do you know the difference between eating disorders and disordered eating? On Eating Disorders Awareness Week, Kai Thomas from School of Psychology explains why the relationship between the two is so important.
Overall, clinical eating disorders such as Anorexia Nervosa are pretty uncommon, with prevalence rates around 1-3% in the general population. One of the main barriers to accessing treatment for people suffering with eating disorders is the criteria for a clinical diagnosis. A diagnosis of anorexia for example, requires weight-specific criteria to be met which can result in a lack of support available for individuals in the early stages of the disorder. Behaviours relevant to the disorder, such as restriction of food intake and concern about body shape and weight, are often present before the individual's weight reaches the threshold for diagnosis, and could therefore be an important stage in the progression of the disorder to study.
Clinical eating disorders vs. disordered eating behaviours
Disordered eating behaviours have been found to be a lot more common in today's society, with a high proportion of adults engaging in dieting behaviour for excessive periods of time. Worryingly, disordered eating behaviours have even been found to be present in children as young as 6 years old.
The difference between disordered eating behaviours and a clinical eating disorder is the degree of severity and frequency of these behaviours. Individuals who demonstrate disordered eating behaviours engage in the same types of behaviours seen in clinical eating disorders, it's just that these behaviours are less severe and occur less often.
Not all individuals who engage in disordered eating behaviours will develop a clinical eating disorder; this is a complex condition that is dependent on various factors and timing. However, for some individuals these behaviours can be the starting point, leading to an increase in severity and frequency and eventually progression to a clinical eating disorder. It is also important to remember that disordered eating behaviours themselves can be problematic and distressing for the individual and should not be dismissed.
Disordered eating behaviours include:
Skipping meals
Fasting and/or severely restricting food intake
Binge eating
Vomiting (self-induced)
Avoidance of certain food types e.g. removing certain food groups from your diet
Use of laxatives and/or diuretics
Restrictive dieting
Over-exercising
Research on disordered eating behaviours
The development and maintenance of eating disorders are very complex and involve the interplay between various factors, some of which we are still not aware of. As a consequence of this, available treatment options for eating disorders are still quite limited and do not work for everyone. With eating disorders such as anorexia where the individual engages in severe restriction of food intake, we are also facing the added complexity of physiological changes to the body, and importantly, the brain. Therefore, research conducted on clinical patient samples can often become difficult to interpret, as we try to work out whether behaviour is due to the disorder (trait) or the consequences of the disorder, e.g. starvation and malnutrition (state).
One method of studying the development of clinical eating disorders is through disordered eating behaviours. Individuals who display high levels of disordered eating behaviours are considered 'at-risk' for developing a clinical eating disorder. This means that some of these individuals may already be displaying additional behaviours or show some neurological differences that will then mean they will go on to develop the clinical disorder.
It could also be the case that some individuals with these risk behaviours have experienced certain events in their life that could increase their risk of being diagnosed with a clinical disorder. Research into some of these factors at this time point is therefore crucial for intervening early on, to allow for the best recovery outcomes. This is crucially important because eating disorders are increasingly difficult to treat as time goes on, with many individuals experiencing several relapses over the course of their lifetime.
Accessing support
Hopefully this short post has provided you with some useful information about how serious disordered eating behaviours can be, but also how research into how these behaviours develop could help shed light on potential interventions for clinical eating disorders.
If you are at all concerned about your eating habits then please speak to someone. This could be your GP, a close friend, family member or someone in the university like your personal tutor. You can also talk to someone confidentially through Beat, the UK's eating disorder charity on their adult helpline: 0808 801 0677 or student helpline: 0808 801 0811. Alternatively there are also online chatroom services available on their website for support and advice.
Get in touch with Kai @KaiThomas95