"I made a Choice": Why our students study with us
11 October 2016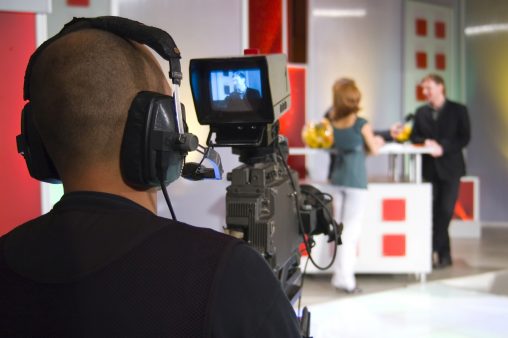 This week we have been filming for a new video that will feature on our website and social media channels presenting students who have chosen to study with us at Continuing and Professional Education. The three students we spoke to have very different reasons for choosing to study with us.
Jodie Ashdown, who enrolled on Scripting a Television Drama, has seen great success with her short film script 'Leonard's Neighbours' produced by the BBC this year after her script was chosen by the competition, It's My Shout.
"I applied for Russ' course as a (very) novice script writer with a background in poetry and prose. But I quickly learnt where I was going wrong and the occasional time I went right. By the end of the ten weeks, I felt much more confident in approaching script writing and how different it is from the writing I am used to.
But that's not to say that everyone in the class had a background in writing. Some did, but many didn't. Part of the fun was the real mix of background, age, experience and interests that were present in the group. Everyone had something very different to offer but Russ was able to work with everyone to improve in their own individual way."
Emlyn Williams has been studying French at various levels with Continuing and Professional Education for over four years. Emlyn chose to study with us following a motorbike accident which forced his hand in to retirement so he was looking for a new challenge.  Starting with Intermediate French, he has now progressed to Higher Advanced French and enjoys visiting Paris, Brittany and the South of France and being able to converse with the locals. Studying with us has allowed him to meet new people and keep his mind active. "I'm not kidding you… it saved my life.  I mean, I made many new friends here. It's just something you look forward to twice a week."
Wendy Cutlan chose to study for a Pathway to a Degree and has gone on to achieve a BSc in Social Science this year.
"Having left school at 15, with just a few average 'O'-levels, who would have thought almost 40 years later I would have letters after my name? My son, James, initially planted the education 'seed' whilst at University himself, saying 'Mum, you can do this. It's your time now,' handing me a Choices prospectus, tied with a bow, on my 50th birthday! – I therefore enrolled on the Pathway to Social Science and tentatively began my studies.
Having successfully completed the one year Pathway programme, I progressed to the School of Social Sciences as a mature student. In Year Two I became a Student Representative and was surprised how much I could help others after just one year in university. In Year Three I was a course representative too, which was so interesting, plus I started my Dissertation, continued to hold down my part-time HR/Accounts job whilst studying, running my home and supporting my daughter, Morgan, as she completed her 'A' levels and subsequently enrolled at Cardiff University to study Chemistry.
If you work hard, it does pay off, even with a family and other commitments!"
We had a great day filming and hope this will show those thinking about studying with us that, whether you're looking to progress within your career, study towards a degree or just want to study for enjoyment, you will be amongst like-minded individuals. You shouldn't feel daunted by the prospect of going back in to education as everyone studying with us is in the same boat. Keep your eyes peeled on the Facebook, Twitter pages and our website for the video which will go up soon.
If you're thinking about enrolling on any of our courses or would like more information, give us a call on 029 2087 0000 or pop along to the Reception Desk – Continuing and Professional Education, 21 – 23 Senghennydd Road, Cardiff, CF24 4AG.