Delve into the history of the Welsh capital or explore our Welsh landscapes
6 January 2017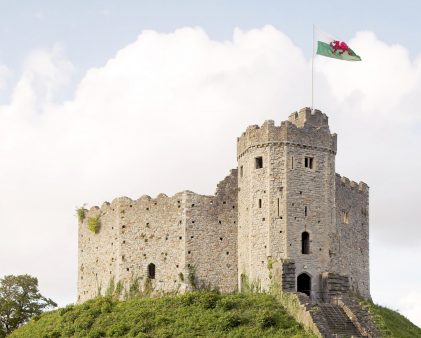 As always the New Year can be used as an opportunity to try out something new so why not start today? All our courses are designed with adult learners in mind and cover a diverse range of subject areas.
We have two courses starting this month which are perfect if you're interested in looking into local Welsh history. The first course, A History of Cardiff: From Roman Fort to Capital City, students will examine the main historical, social and cultural factors that have shaped Cardiff's story. You will learn about the city's early development in the hands of the Romans and the Normans, its growth as a county town and port, and the legacy of the Bute family. You will also explore the diverse activities that have preoccupied the lives of the people of Cardiff over the many centuries, from politics, education and religion to culture, recreation and sport. There are 10 weekly classes on Tuesday evenings 7.00pm – 9.00pm and the first class will be January 24th.
In the second course, Exploring Welsh Landscapes, you will discover how landscape archaeology examines how past societies used and perceived the environment around them and, as a discipline, borrows techniques and theories from several other fields of study. Making use of Welsh case studies, this module is designed to introduce students to the methodology and theoretical approaches utilised in landscape archaeology. The majority of sessions will have a practical focus, aiming to give students a 'hands-on' experience of using landscape approaches to examine the environment of the past. There are 9 weekly classes on Wednesday evenings 7.00pm – 9.00pm and the first class will be January 25th. The course also includes a field trip to a local archaeological site. For further details please see the website.  If either of these sound like your cup of tea, get in touch to book your space.
Phone: 029 2087 0000
Email: learn@cardiff.ac.uk
Continuing and Professional Education, 21-23 Senghennydd Road, Cardiff, CF24 4AG
Twitter: @LearnCardiff
Facebook: www.facebook.com/learncardiff