Come along to our next Open Day
26 August 2016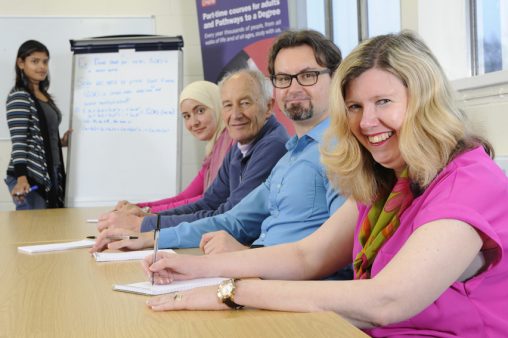 Are you looking for a new challenge this autumn or maybe just want to try something new? Want to find out more? Our next Continuing and Professional Education Open Day will be held Wednesday 14th September between 12.00 noon to 2.00pm and 5.00pm to 7.00pm in the friendly Cyber Cafe located in the Continuing and Professional Education building, Senghennydd Road, Cardiff, CF24 4AG.
We offer courses in a wide range of subjects to study at various different levels and most of our courses don't require lots of existing qualifications, just an interest in the subject area. We cover Business and Management, Computer Studies, Humanities, Modern Languages, Politics and International Relations/Law, Science and Environment, Social Studies and Healthcare. Our Coordinating Lecturers will be on hand to help answer all your questions and queries.
Whether you're interested in enrolling on one of the part-time Choices courses for adult learners or thinking about embarking on a Pathways to a Degree course we can provide you with all the information you'll need.
Refreshments will be provided and free parking is available after 5.00pm in the car park next to the building.