Adventures in Creative Writing
17 February 2016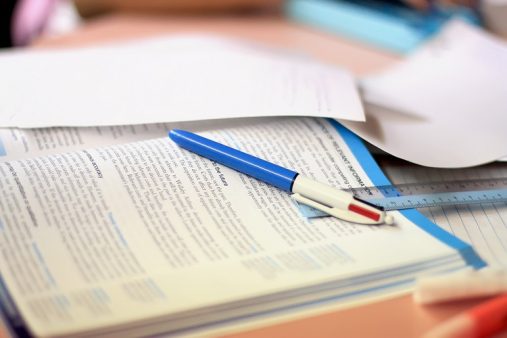 Creative writing is a great hobby for all ages, from those who have never written a story to those who are looking to improve their writing skills. Writing can be relaxing, entertaining and exciting. It keeps the mind active. Researchers have even discovered that writing with a pen, rather than a keyboard, helps us to develop our motor skills. All the more reason to pick up your pen and get going!
At Continuing and Professional Education we offer a variety of writing courses. We believe that everybody has a good story in them. If you want to write your autobiography but don't know where to start, we offer courses like Telling your story (with John Greeves) or Reading and writing memoir and autobiography (with Amanda Rackstraw). Autobiographies are often as fascinating and compelling as novels or short stories. Both of these are courses that will enable you to focus on key periods of your life so that you can tell your individual story as well as learning skills by completing writing and discussion exercises.
Have you always been fascinated by fairy tales? Then our Introduction to Writing Traditional and Modern-day Fairy Tales could be for you. Our tutor Briony Goffin will take you on a journey exploring what makes fairy tales such a unique form of storytelling and inspire you to create your own portfolio of fairy tales and magical stories.
We also offer novel or script writing workshops which are great if you've already got a brilliant idea for a premise that you would like to see on bookshelves or a big screen. In our Novel Writing Workshop professional author Lynne Barrett-Lee will guide you through the novel-writing process and give you advice on attracting the all-important agent or publisher. Russ Gascoigne is the scriptwriting guru for our Scripting a Television Drama course where you will learn about the television industry and key components of how to conceive, plan and script a television drama with established techniques and professional criteria. We also offer online only Scriptwriting Workshops with Russ that are aimed at students who already have a completed television or film script to work on. This online course enables you to get personalised one-to-one tutorial support without the need to be in a classroom.
If you don't know what type of creative writing genre would suit you or what type of writer you are, you could visit our popular Adventures in Creative Writing course where you'll have lots of fun with our experienced tutor John Greeves as he poses weekly writing challenges to keep you on your toes and find your strengths.
The following courses are coming up throughout the next few months:
Creative Writing with Amanda Rackstraw, starting 18th April
Scriptwriting Workshop Online with Russ Gascoigne, starting 18th April
Introduction to Writing Traditional and Modern-day Fairy Tales with Briony Goffin, starting 19th April
Images and words: Writing about art and science with Susan Morgan, starting 22nd July
Scripting a Television Drama with Russ Gascoigne, starting 21st April
More course details will be released in August when our new Choices brochure is released, so make sure you check out our website to find out the latest new courses as they become available!
---
Comments