Accessing Higher Education without any qualifications
11 February 2016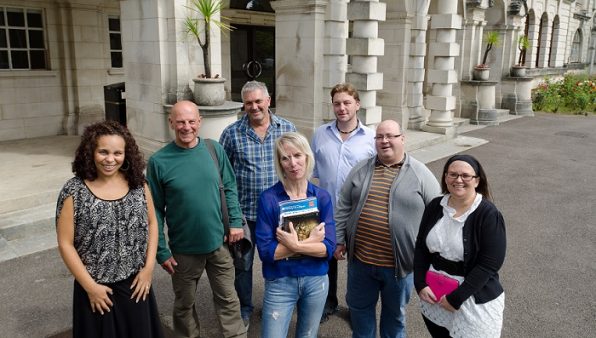 We meet adult learners every day who think that they will not be able to go to university, that that ship had sailed when they did not enrol after leaving school or college. We'd like to challenge that belief. It is never too late to embark on Higher Education or gain a degree. In fact, we offer a special programme created for adults who would like to study further.
The Pathways to a Degree programme
Our Pathways to a Degree courses have been designed to prepare adult learners who may have been away from formal education for a while to study at undergraduate level. In later life, circumstances and minds change. You might have a personal interest in pursuing further education or be in a situation where it is viable for you to study. Pathways are available in wide range of subjects. We currently offer the programme in Accounting and Finance, Business Management, Exploring the Past (archaeology, history or religion), Inside Narratives (English language, literature or philosophy), Modern Languages (German, French, Italian, Spanish), Our Media, Our World (journalism, media and cultural studies), Politics and International Relations, Social Science, and Translation. We can set you on the path towards gaining an undergraduate degree from Cardiff University.
Do I need any qualifications to study?
Many of our students are adults who, for one reason or another, do not have any qualifications. They may have left school at 16 or did not achieve grades that would allow them to study further. Many of our Pathways courses do not require any qualifications for you to enrol. You do not need any qualifications to enrol on Exploring the Past, Inside Narratives, Our Media, Our World, Politics and International Relations or Social Science. If you would like to enol on the Pathways to a Degree from Cardiff Business School you should have a minimum grade B at GCSE level in mathematics. For the Pathway to a Degree in Modern Languages or Translation you should already have achieved a minimum level of proficiency in your chosen language/s.
What special features does the Pathways programme offer?
We partner with several of the academic schools within Cardiff University. Our tutors are friendly and highly qualified. They teach undergraduates in the academic schools but are also experienced in teaching adult learners. They will prepare you for studying at undergraduate level and can give you tailored support to boost your skills and answer any questions – for example when it comes to writing or how to reference an essay. So a Pathway is perfect if you're worried about returning to academic studies or haven't written an essay for a few years.
Best of all, a Pathways course is equivalent to 50% of the first year of a degree so you can hit the ground running if you do decide to enrol on the undergraduate degree. As a Pathways student you will also have access to all of the facilities available to any other Cardiff University student, including the libraries and computer rooms.
What have past students said about the course?
Our current and former Pathways students will tell you that the course is a lot of hard work, but that it is extremely rewarding. The hard work really pays off in the joy, pride, self-confidence and friendships you gain whilst studying.
Many of our former students are currently studying towards their undergraduate degrees at Cardiff University. Others have recently celebrated their graduation and some are even considering further study at postgraduate level!
How do I find out more?
Why not check out our Pathways to a Degree programmes online or speak to a co-ordinator? We also frequently run Pathways Open Days which take place at least twice a year. We'll advertise the next event on social media and email. You can sign up to our Pathways email subscription list to receive any information on Pathways and keep up to date, or follow us on Facebook and Twitter.