Out and about with Ali Abdi
3 December 2015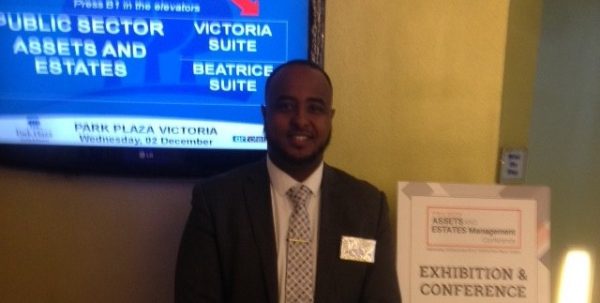 Meet Ali Abdi – Community Gateway's new Partnerships and Facilities Manager. Ali is in charge of managing the Grange Bowls Pavilion in Grange Gardens and piloting pop-up events that will benefit the community of Grangetown and make it an even better place to live!
Each week we will be keeping you up to date with what Ali has been doing out and about in Grangetown and offering you ways in which you can get involved with the work Community Gateway has been doing in the local area.
This week Ali has been on a course in London on Public Sector Assetts and Estates Management so that he can manage the Grange Bowls Pavilion with the upmost efficiency!
He said of the event: "I had a really informative morning learning lots about CATS, who needs to get involved and what watch out for. There were a few key contacts who offered to help and have expertise in what Community Gateway are trying to achieve and I will follow up with these up at the earliest convenience."
Also this week Community Gateway has been running Grangetown Safety Week in association with Grangetown Community Action and the Grange Pavilion Project. So far there have been free first aid sessions by St John Cymru Wales, a kids training session with Cardiff City Football Foundation, the Youth Service opened their Youth bus for young people in the area to use and the police and fire service have been doing door to door home safety checks.
Next Monday 7th December sees Community Gateway pilot a Mental Health & Wellbeing Day at the Grange Bowls Pavilion. For more information and for a full timetable of events please click here
More next week!