2016 is here!
21 January 2016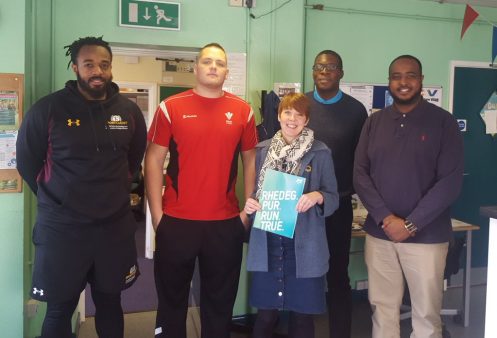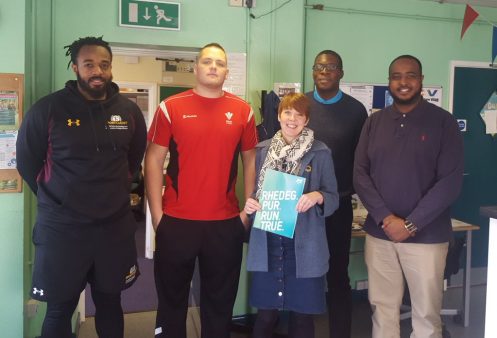 The new year has arrived and there is plenty going on at Community Gateway HQ. Lynne and Ali have been out and about meeting people in the community and talking to them about potential projects and ideas for the Grange bowls pavilion.
This week Ali has met with a team of sports partners to discuss how to support the ABW 500 Team Members from Grangetown who have signed up to complete the IAAF World Half Marathon that is happening in Cardiff in March 2016.
Welsh Athletics, Sport Cardiff and Run Wales are involved with the research element of the training of the more inexperienced runners and welcomed the conversations that took place. Anthony Thomas from Sport Cardiff City said: "This has the potential to be a very good project in the South of Cardiff"
The meeting ended with a discussion on starting up a running club in Grangetown which could help to create a culture of keeping fit and healthy and encourage people to be more sociable. When the group meet again in a few weeks time decisions will be made as to a suitable date, time and meeting point for the running club to begin.
Also earlier this month Lynne attended the first Grangetown Local History Society meeting which has a huge number of members keen to 'make the city's rich history accessible to everyone.' They have an extensive archive of records and photos documenting Grangetown's history and are keen to collaborate on research projects with Cardiff University.
Lynne is currently looking at getting Community Gateway involved with an associated 'Chronicle Project' which aims to collate and digitise records of past volunteering work in the south and south western geographical arc of the Cardiff area between 1914 and 2014. The work aims to conserve and explore the cultural heritage of the area and motivate and inspire people to volunteer – an exciting project!
For details on the work of the Grangetown Local History Society please visit: http://grangetownhistory.co.uk/
Lots going on! For more information on the work we do and all our current projects please visit our website