UK Formula Marketing Bill Paves The Way For A Comprehensive Advertising Ban On Infant Formula
9 March 2017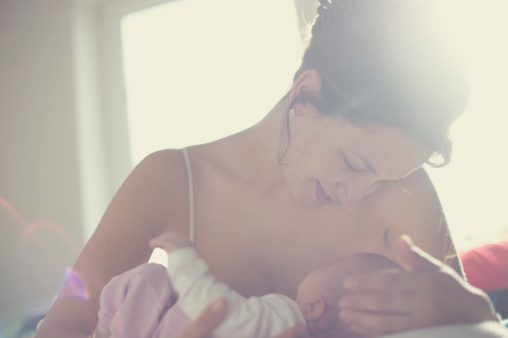 On 21 February 2017, the full text of the Feeding Products for Babies and Children (Advertising and Promotion) Bill, known as the Formula Marketing Bill for short, was released. The Bill heavily restricts the marketing of all food (including infant formula) for babies and children aged under three years. This includes the possibility of plain packaging for infant formula. The Bill will be read for the second time in the House of Commons on the 24th March 2017.
Currently, infant formula companies in the UK are bound by regulations that include not advertising products for children aged under 6 months, in line with a World Health Organization (WHO) Code (1). However, there are concerns that the formula industry may be breaching these regulations, for example by implying that formula is comparable to breastmilk (2). Research for the Food Standards Agency found that parents were influenced by infant formula marketing (3).
The provisions within the bill include establishing a new Infant and Young Child Nutrition Agency to oversee:
Licensing all feeding products suitable for those aged under 36 months
Controlling advertising and promotion of feeding products for those aged under 36 months

Including restricting social media, internet websites, parenting clubs, classes, helplines, competitions and magazines

Specifying packaging and labelling for feeding products

Including the potential to introduce plain packaging for feeding products, and the need to include information on the advantages of breastfeeding

Implementing a ban on the use of terms that have been found to confuse parents, such as "follow-on milk"
In time, and accompanied with effective and accessible lactation support for women who decide to breastfeed (4), if this public health Bill becomes a law, it may lead to an increase in breastfeeding among UK mothers. According to one systematic review, an increase in breastfeeding could potentially have benefits for short and longer term infant health and wellbeing and lead to a reduction of breast cancer risk in women (5).
Constituents who would like to show their support for the Bill, or request that their MP attends the scheduled debate on the 24th March can contact their MP here.
References
Who. INTERNATIONAL CODE OF MARKETING OF BREAST MILK SUBSTITUTES. Who. International Code of Marketing of Breast-Milk Substitutes. 36p. World Health Organization: Geneva, Switzerland. Paper. 1981. 36P-36P p.
Baby Milk Action. UK Monitoring 2016 [Internet]. 2016 [cited 2017 Feb 22]. Available from: http://www.babymilkaction.org/wp-content/uploads/2016/08/monitoringuk070916.pdf
Lee EJ, Furedi F. Review of the effectiveness of the controls on infant formula and follow-on formula. Literature review. 2009;Project Co. Available from: http://www.foodbase.org.uk//admintools/reportdocuments/374-1-656_literaturereview.pdf
World Health Organization. Global Strategy for Infant and Young Child Feeding [Internet]. Geneva: World Health Organization; 2015 [cited 2017 Mar 1]. Available from: http://www.who.int/nutrition/topics/global_strategy_iycf/en/
Horta BL, Victora CG. Long-term effects of breastfeeding: a systematic review. Geneva: World Health Organisation; 2013.
Biography: Dr Aimee Grant is a qualitative researcher with an interest in motherhood and the early years, and a focus on infant feeding.  She is currently a research associate at the Centre for Trials Research, Cardiff University.
Declaration of conflict of interest:
Aimee Grant has previously worked for Public Health Wales NHS Trust.  She has also undertaken paid consultancy for Public Health Wales NHS Trust, in matters unrelated to infant feeding. Aimee has received funding for research on infant feeding as a principle investigator from the Children and Young People's Research Network and the Wellcome Trust ISSF Public Health Scheme to understand women's experiences of infant feeding. She has also received funding as a co-applicant from the National Institute for Health Research Health Technology Assessment, in order to develop a breastfeeding peer support intervention.
The Centre for Trials Research is a UKCRC-registered clinical trials unit. It is publicly-funded to enable applied research that informs policy in health and social care in Wales and the UK, and is currently running studies across Wales, the UK and internationally. The Centre is funded through Welsh government by Health and Care Research Wales, and Cancer Research UK.