The Changing Landscape Of Medical Devices And Clinical Investigations: Medical Devices Regulation (MDR)
12 April 2019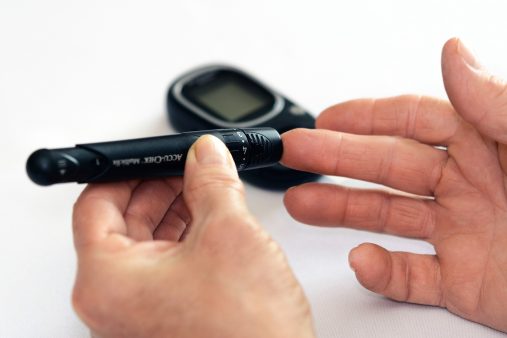 Background
A strong contingent of Centre for Trials Research staff, including representation from trial managers, senior trial managers, pharmacovigilance and safety, and quality assurance attended the medical devices training day hosted by Health Care Research Wales and presented by Professor Pete Wall in March 2019. This is reflective of our need to understand and develop knowledge of the regulations around clinical investigations and evaluations of medical devices as the Centre Trials Research's research portfolio expands to include research of this type.
The day was split into two halves: the morning session covering clinical investigations and the afternoon session covering clinical evaluation. Clinical investigations are defined as a systematic investigation involving one or more human participants, undertaken to assess the safety or performance of a device. A clinical evaluation is a systematic and planned process to continually generate, collect, analyse and assess the clinical data pertaining to a device in order to verify safety and performance, including clinical benefits of the device when used as intended by the manufacturer. This blog only talks about clinical investigations, I hope to follow-up with a second blog on clinical evaluations soon.
Medical Devices Defined
The clinical investigations session defined a medical device and discussed the differences between medical device and drug trials and the current regulations that apply. The current regulatory framework in the EU (Medical Devices Directive – 93/42/EEC) is to be replaced by the Medical Devices Regulation (MDR) in 2020. We are currently in a transition phase from the Directive to the Regulation. Both the Directive and the Regulation define a medical device as:
Any instrument or apparatus, appliance, material or other article, whether used alone or in combination, including the software necessary for its proper application intended by the manufacturer to be used on human beings for the purposes of:
Diagnosis, prevention, monitoring, treatment or alleviation of disease,
Diagnosis, monitoring, treatment, alleviation or compensation for an injury or handicap,
Investigation, replacement or modification of the anatomy or of a physiological process
Control of conception
And which does not achieve its principal intended action in or on the human body by pharmacological, immunological or metabolic means, but which may be assisted in its function by such means.
Clinical Investigations
Clinical investigations can be split into 3 categories:
Pilot (feasibility studies)
Pivotal (objective evidence of the effectiveness of a device via single or multiple clinical outcomes – frequently the only clinical trial that medical device manufacturers will undertake)
Post-marketing
The practicalities of a clinical investigation are like drug trials, with respect to the essential documentation and approvals that are required. The protocol is defined as a "clinical investigational plan" (CIP) and the trial documentation (CIP, participant information sheet, consent form and advertising) require approval by an Ethics committee. Regulatory approval may also be required – this is dependent on the involvement of a commercial device company. Where a commercial device company is involved regulatory approval is required. The MHRA website provides some guidance on specific scenarios. Other documentation, such as the CRF and statistical analysis plan should be drafted prior to submission for approval, since they are sometimes requested as part of the regulatory approval process. Following the notice of receipt of an application by the MHRA, the 60-day clock starts. The application is reviewed by 2 assessors and questions usually begin around day 14, at which point the clock will stop and you will be given 10 days to respond. Following approval, any amendments to the trial (e.g. device, investigator, site, safety information) will require Ethical and where applicable Regulatory approval. Manufacturers are required to report all Serious Adverse Events occurring in the UK to the MHRA. The definition of an SAE in device trials is different to that in drug trials and they must be reported to the MHRA within 24 hours of receipt.
Regulatory and Marketing Approval
The standard for regulatory and marketing approval for medical devices (CE marking) is significantly different from the marketing approval of drugs. Proof of efficacy is not a fundamental requirement for medical device registration – demonstration of safety and performance only is required. Most devices in clinical use have no evidence for their efficacy, and those that have are usually more recent introductions to the market or devices that have been comparatively tested in post-marketing clinical trials. Regulatory and marketing approval of drugs require multiple trials and replication of clinical findings and trials may involve tens of thousands of patients. Devices frequently require a single pivotal study and studies rarely involve greater than 100 participants.
From a regulatory perspective, medical devices are distinguished from drugs by their mechanism of action. Devices operate via physical or mechanical means and are not dependent on metabolism to achieve their primary mode of action and effect. There are two important considerations for device trials, the effect of the device on the patient, plus the influence of the person operating the device on the variability of the clinical outcome. Being aware of and controlling for, the user influence on device performance is a critical consideration when designing a device trial. Training in the use of any clinical device used in a clinical trial is a fundamental component of any investigation of performance and the eventual marketing of the device post registration.
CE marking is a certification mark which symbols free marketability in the EEA. The need for clinical data in the CE marking process arises from the general requirements for demonstrating safety and performance. The CE mark is not a mark of efficacy or effectiveness.
Essential Requirements
The Medical Devices Directive specifies the "Essential Requirements" (ER) that must be met prior to any device being sold or used clinically. The ERs can be broken down into two groups:
General requirements for safety and performance that apply to all devices
Specific technical requirements regarding design and manufacturing that may or may not apply depending on the nature of the device (for example the requirement for electrical safety would not apply to a urinary catheter)
Only products complying with the ERs may be placed on the market and used clinically. To CE mark any device, compliance with the ERs must be demonstrated, this will usually require provision of clinical data via:
A critical evaluation of relevant scientific and clinical literature covering safety, performance, design characteristics and intended purpose to demonstrate:

Equivalence of the new device to the device data used and

A critical evaluation of the results of all clinical investigations made with the new device
A critical evaluation of the combined data from both the above sources.
Devices without a CE mark cannot be sold or marketed or used to treat patients unless:
They are part of a clinical investigation approved by the UK competent authority and labelled accordingly or
They have been approved by the UK competent authority for humanitarian use on a named patient basis or
They have been developed within a single Healthcare Trust without external commercial involvement and are intended to be used only on patients within the same Trust.
Medical Devices Regulation (MDR)
The MDR comes into force on May 26th, 2020 and is enforceable by law in all member states. It contains key changes related to clinical evidence including:
Less equivalence, more data for high risk devices
Safety and performance data must be published (the ERs will be replaced with Safety and Performance Requirements)
Post market clinical follow-up (i.e. who's using it and what it is being used for)
Greater pre-market scrutiny for high risk devices
There will be more onerous requirements on labelling of the device, instructions for use and training materials which will need to be provided in the submission for marketing (not a current requirement of the Directive). There will be a new European database of clinical investigations, the "MDR Eudamed", to which all sponsors will be required to register information on their clinical investigations. The current Eudamed database can only be accessed by the National Competent authorities of the EU and the European Commission, whereas the new database will have more transparency including access by the public and in relation to what medical devices are distributed where and who is responsible for them.
Next Steps for the Centre for Trials Research
In summary, the regulations controlling medical devices are changing, there are key differences and similarities to drug trials. Our next step within the Centre for Trials Research is for a Task and Finish Group to reflect on the learning points from this course and make recommendations to the Executive Group for improvements to our Quality Management System to reflect the key regulatory requirements.
Key Regulations and Guidance:
Medical Devices Directive (93/42/EEC)
Medical Devices Regulation (2017/745)
MEDDEV 2.7.1 – A guide for manufacturers and notified bodies under directives 93/42/EEC and 90/385/EEC
ISO 14971
ISO 14155
https://www.gov.uk/guidance/medical-devices-eu-regulations-for-mdr-and-ivdr
The Centre for Trials Research is a UKCRC-registered clinical trials unit. It is publicly-funded to enable applied research that informs policy in health and social care in Wales and the UK, and is currently running studies across Wales, the UK and internationally. The Centre is funded through Welsh government by Health and Care Research Wales, and Cancer Research UK.