SIDE-PRO Study: A Measure To Identify Treatment Side Effects In Adults With An Intellectual Disability And Epilepsy
4 August 2016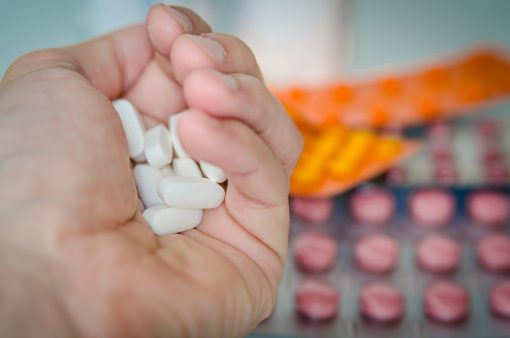 Identifying treatment Side effects in adults with an Intellectual Disability and Epilepsy: Development of Patient-Reported Outcome Measure for identification of Anti-Epileptic Drug side effects (SIDE-PRO)
Study Background
We are conducting a study at Cardiff University to develop a patient report questionnaire on the side effects of anti-epileptic drugs in adults with epilepsy and learning disability. We would like to help make it easier for professionals to find out what problems people with learning disabilities and epilepsy have with their medicine.
Although similar questionnaires are available for use in the general population, it is not clear whether these are appropriate for adults with a learning disability, and it may be difficult to spot side effects of drugs because of this.
We are also interested in whether side effects influence behaviour and day to day living.
It is hoped results will lead to better awareness and identification of anti-epileptic drug side effects in people with learning disabilities and epilepsy.
Options To Participate
The study has a number of stages including:
participant and carer focus groups
face to face interviews with the study team (home based)
postal questionnaires.
We are currently on the focus group phase of the trial; however, we are recruiting for all stages.
Participants are welcome to take part in just one part or all parts of the study.
Participants
For this study, we are looking to recruit people who meet the following criteria:
Live in the South Wales area
Aged 18+
Have a learning disability
Have a diagnosis of epilepsy
Are currently taking antiepileptic medication
Have an identified carer who is also willing to take part
Have capacity to consent to participate in the study.
Have the ability to complete the study questionnaires in English (supported by a carer if required)
Carers
Live in the South Wales area
Aged 18+
Carer for a participant meeting the inclusion criteria
Able to complete study questionnaires
How To Take Part
If you would like further information about the study:
Please first read the "Participant Information Sheet (SIDE-PRO)" or the "Carer Information Sheet (SIDE-PRO)".
If you are interested in taking part after reading the information sheet, email Andrea Meek or telephone +44(0)29 20687619
Your clinical care will not be affected in any way if you do or do not take part in this study. If you do decide to take part in the study, you are free to withdraw at any time.
Contact Us
SIDEPRO Study Team: Dr. Rachel McNamara, Dr. Lauren Copeland and Andrea Meek
For more information or to participate in the study, email Andrea Meek or telephone +44(0)29 20687619
The Centre for Trials Research is a UKCRC-registered clinical trials unit. It is publicly-funded to enable applied research that informs policy in health and social care in Wales and the UK, and is currently running studies across Wales, the UK and internationally. The Centre is funded through Welsh government by Health and Care Research Wales, and Cancer Research UK.