RDCS Workshop: Building Blocks of a Competitive Grant Application
30 September 2021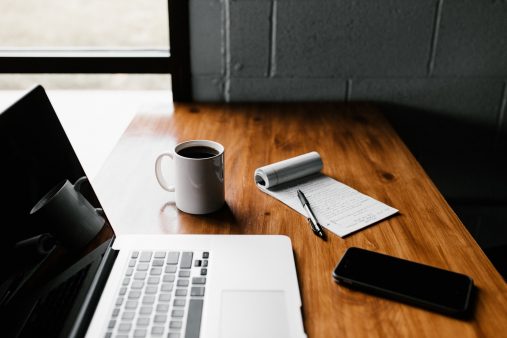 In July 2021, the Research Design and Conduct Service (RDCS) South East Wales held its second event of the year with an afternoon workshop on the building blocks of a competitive grant application. We were joined by delegates from across the NHS with staff from a variety of health settings and provision. Consultants from the RDCS discussed designing a research plan including Gantt charts and costings. Attendees were provided with an overview of quantitative and qualitative research methods and approaches. There was also a presentation from Dr Berni Sewell on the role of health economics in research.
We were joined by Cathy Green, Research Governance Manager from Cardiff and Vale University Health Board, Research and Development Office, who gave us an insight into her work supporting NHS staff and highlighted the benefits of engaging with your health board R&D team as early as possible in the planning of a research study.
New to this year's programme of activity, we invited successful grant applicants to share their expertise with presentations and panel discussion.
Dr Anwen Cope, Specialty Trainee and Honorary Lecturer in Dental Public Health shared her experience from a successful Research for Public and Patient Benefit award, and Dr David Gillespie, Senior Research Fellow at the Centre for Trials Research shared his thoughts on developing a successful Health Research Fellowship.
Delegates gave positive feedback commenting:
The past successful applicants reflecting their experience
Planning tasks for grant application.
Experience of those who have been successful.
Health Economics session
Alwen's presentation on learning from failure and success and the detail
she included.
Health Economics (no prior knowledge of this!)
Nice to hear the experiences of successful applicants
We are already working with a number of attendees developing grant applications for upcoming funding schemes from Health Care Research Wales. If you are considering applying for grants from this funding stream, now is the time to submit a request for support to the RDCS.
The All Wales Research Design and Conduct Service (RDCS) is based in the Centre for Trials Research at Cardiff University. We support staff working within the National Health Service (NHS) and social care to develop high quality research funding proposals. The RDCS is funded by Welsh Government through Health and Care Research Wales.
Blog by Dr Kim Smallman
The Centre for Trials Research is a UKCRC-registered clinical trials unit. It is publicly-funded to enable applied research that informs policy in health and social care in Wales and the UK, and is currently running studies across Wales, the UK and internationally. The Centre is funded through Welsh government by Health and Care Research Wales, and Cancer Research UK.