CENTRIC Training
20 November 2020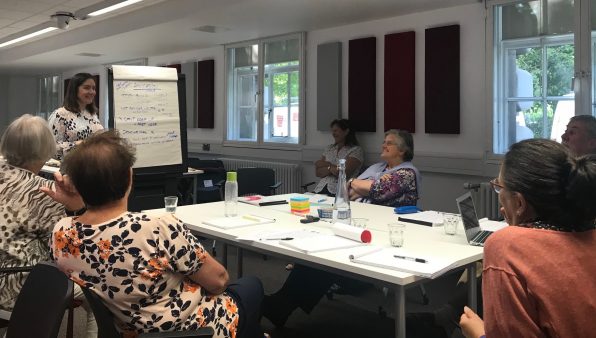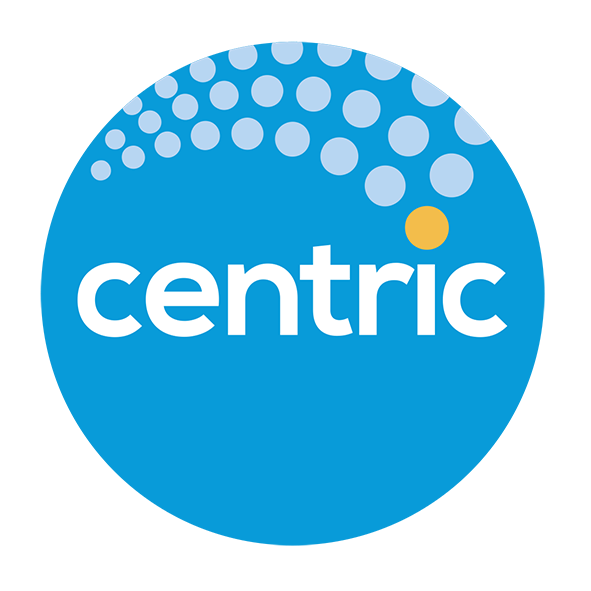 Background
The CENTRIC study is about the development of a co-produced training curriculum for researchers who access and process routine public sector data (administrative data). This involved working with both public and professional stakeholders to develop the course content ensuring it was sensitive to the interests of the public and responsive to the needs of both data providers and UK researchers working with administrative data.
Who were part of the CENTRIC team?
Fiona Lugg-Widger (Study Manager), Kim Munnery (Research Assistant), Michael Robling (Chief Investigator), Julia Townson (Co-Investigator), Rob Trubey (Research Associate).
What is the aim of the study?
To develop training for researchers that enhances their understanding of public perspectives and governance requirements and improves their practice when working with administrative data.
We would hope this training promotes best practice when working with administrative data and provides a solid baseline of understanding in this area of research. The training also provides different perspectives when working with administrative data which should support learning; this includes public views and the challenges that face data providers and researchers in their day-to-day work.
How did you involve the public in this work?
Members of the public were first invited to a workshop hosted by the CENTRIC team to provide their views and perspectives on the use of administrative data in research. These views were then used to inform the training, and includes anonymous quotes used throughout the course for researchers to understand and acknowledge public perspectives.
The same individuals were then invited to a second workshop where we presented our module on working with the public and welcomed feedback on the module, as well as further conversations on working with the public in research.
How does it fit in with routine data?
The online training is for UK researchers working with (or have an interest in) routine public sector data (administrative data).
Why does routine data matter?
Information about individuals is routinely collected whilst providing public services such as health and social care. This record of care or support can be invaluable both to government departments and academic researchers. Analysing such administrative data can help answer important societal questions, for example, about the efficient provision of services, improvements in care, and the impact of policies on patient outcomes.
What is the CENTRIC training about?
The training comprises an online course with six modules ranging from an introduction to administrative data all the way to how to apply for data and how to work with the public.
Who is the training aimed at?
Researchers with varying experience across different sectors in the UK, however early career researchers or researchers with little / no experience on working with administrative data may gain the most benefit.
What does it deliver?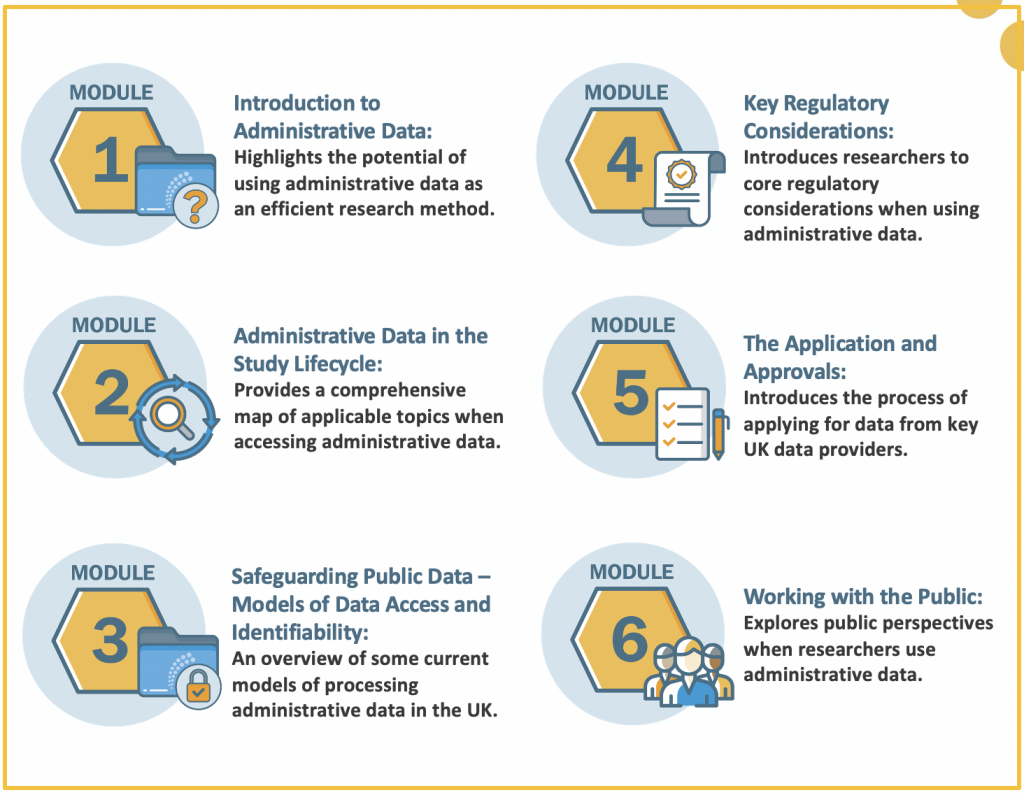 The online course comprises both written content which learners can progress through at their own pace, available resources to download and discussion boards to elicit discussion among learners. The written content uses videos and audio across 6 modules.
A resources section contains all downloadable resources, a glossary, training courses and reference list used throughout the six modules, as well as links to animations and websites of relevance.
What could it facilitate?
More research studies designed using administrative data
More efficient research consistent with best practice
Research conducted and reported in line with public preference and expectations
Public participants better informed about how administrative data contributes to research, which in turn should increase public trust and confidence in the use of administrative data in research.
How long is the free training running for?
This free training will be available for 6 months once enrolled – Users will have access to all of the modules and resources for this time.
How are you assessing success of the training / study?
Number of users
Feedback on the training course
Number of shares / re-tweets
Number of organisations who have endorsed
Module feedback on both content and delivery
Users' experience of working with this type of data.
How do people enrol?
Interested individuals can follow this link to the training – https://centric.moodle.school/login/index.php. 
See centrictraining.org for more details.
Please share the attached CENTRIC flyer with interested individuals / groups and/or networks.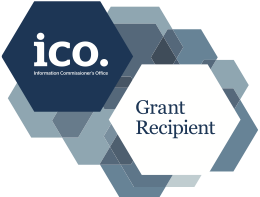 The Centre for Trials Research is a UKCRC-registered clinical trials unit. It is publicly-funded to enable applied research that informs policy in health and social care in Wales and the UK, and is currently running studies across Wales, the UK and internationally. The Centre is funded through Welsh government by Health and Care Research Wales, and Cancer Research UK.