Building Blocks 2 Study Published in BMJ Open
11 February 2022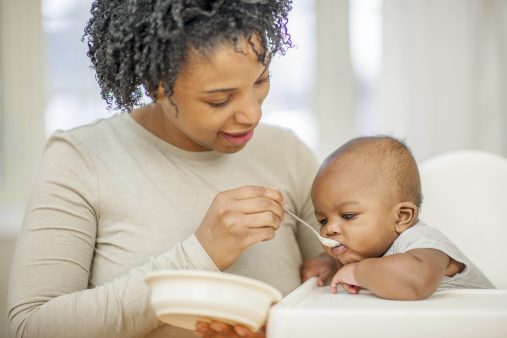 BMJ Open Publication
It feels great to see the main results from the BB:2-6 cohort study now in press with our new article in the BMJ Open. We looked at the longer-term impact of a specialist home-visiting programme called the Family Nurse-Partnership (FNP) for mothers recruited to the Building Blocks trial and for their first-born children.
Over 1600 mothers and their children took part in a trial initially funded by the NIHR Policy Research Programme and now followed up thanks to funding from the NIHR Public Health Research Programme.  Half the families received additional support from a specially trained family nurse. The other half received usually provided health and social care alone. We have followed the families up until children were assessed at Key Stage 1, at ages six to seven
FNP Impact
We found that the FNP has a clear impact upon some important outcomes but not on others.  Children in receipt of FNP did better in their reception year and were also more likely to reach the expected level of development for reading at Key Stage 1. For other areas of development at Key Stage 1 such as writing, maths and science we found no difference. We found no impact of FNP upon the likelihood of children being referred to social services, being assessed as in need of additional support or being taken into care.
NIHR Report & Results
We described the study in full last year when we reported to NIHR and shorter summaries are also available on our Evidencing Home Visiting micro-site. Our new article provides an accessible but comprehensive description of all our main findings. In addition to the main results, we also had the opportunity to delve deeper into some areas of methodological interest. These include the strengths and limitations of using routine health and social data and the potential pitfalls of running an open label public health trial in the UK. Using routine data to evaluate health outcomes is a key design approach in our Centre, a methodological theme led by Fiona Lugg-Widger, the research fellow on BB:2-6.
Routine Data Evidence To Support Families
We hope that the positive effects found in our study may prove to be sustained as our cohort of families grow. Our team are also using routine data methods to evaluate the same health-visiting scheme in Scotland in a study led by my colleague Rebecca Cannings-John. We hope to be reporting on this study soon and grow the evidence base to support new families in the UK.
–Mike Robling, Centre for Trials Research
The Centre for Trials Research is a UKCRC-registered clinical trials unit. It is publicly-funded to enable applied research that informs policy in health and social care in Wales and the UK, and is currently running studies across Wales, the UK and internationally. The Centre is funded through Welsh government by Health and Care Research Wales, and Cancer Research UK.