Building Blocks 2: Results And Reflections
16 February 2021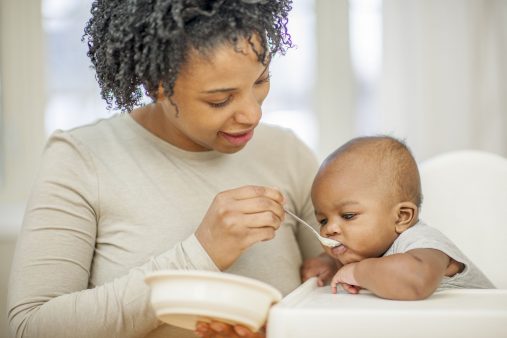 This month we published the results of our Building Blocks 2 (BB:2-6) study which has evaluated the longer-term impact of the specialist home-visiting programme, the Family Nurse Partnership (FNP). We began studying the effects of FNP not long after it was introduced into the UK as a way of supporting teenage mothers expecting their first child. Our Building Blocks trial started in 2008 and followed over 1600 families in England for about two and a half years. Half the families received additional support from a specially trained family nurse whereas the other half received usually provided health and social care alone.
The Building Blocks trial was reported in 2016 and showed that many expected benefits of the FNP programme were not found. For other outcomes such as cognitive and language development, there was some indication of FNP having an effect although these were maternally reported and we had to be cautious about placing too much emphasis on these. Nevertheless, even before we reported the trial results, we had set about studying the longer-term impact of the programme leading to results we have now just published as the BB:2-6 report. Funded by NIHR Public Health Research we followed the families recruited into the Building Blocks trial until children were assessed at Key Stage 1, at ages six to seven years old.
How we did this is described in full in the report and also in our previously published protocol paper.  However, in short, we developed an approached which allowed us to use information from the original trial and then link it securely with new data available in health, education and social services records. The approach we took protected the privacy of the families involved while still making sure we had sufficiently detailed information about what happened for each family. As this approach was new, we had to test that it worked in a feasibility study and make sure that the way we managed the information was acceptable to  members of the public. You can read more about this in our new report.
What we found in this new study is that the FNP has a clear impact upon some important outcomes but not on others. Children in receipt of FNP did better in their reception year and were also more likely to reach the expected level of development for reading at Key Stage 1. For other areas of development at Key Stage 1 such as writing, maths and science we found no difference. We also found no impact of FNP upon the likelihood of children being referred to social services, being assessed as in need of additional support or being taken into care.
This mixed picture of results provides some support for FNP but also areas that need further addressing, something that the FNP service in England has actually been tackling in the last few years, for example, though its ADAPT programme. Our results will add to the national and international debate and reflection on the programme – which is being actively studied in several countries around the world. Indeed, we are also examining the programme's impact in Scotland using a natural experiment design in a study led by Rebecca Cannings-John also from the Centre for Trials Research.
This work programme draws upon areas of methodological strength within our Division of Population Health, especially that of using routinely collected data to address questions about the effectiveness of complex health or social care interventions. Prospectively collected self-reported and clinical data will remain an important feature of trials and other well-designed studies. Nevertheless, the power of existing data to answer key research questions will become increasingly evident as we strive to make research more efficient and responsive to policy need.
Related article
https://www.cardiff.ac.uk/news/view/2494807-specialist-home-visiting-improves-school-readiness-and-learning-but-does-not-reduce-abuse-and-neglect-by-key-stage-1-new-research-by-cardiff-reveals
Acknowledgements
The Centre for Trials Research at Cardiff University is funded by Welsh Government through Health and Care Research Wales, and Cancer Research UK.
The Building Blocks 2 report was funded and published by NIHR Public Health Research programme.
This work uses data provided by patients and collected by the NHS as part of their care and support and would not have been possible without access to this data. The NIHR recognises and values the role of patient data, securely accessed and stored, both in underpinning and leading to improvements in research and care. www.nihr.ac.uk/patientdata
The Centre for Trials Research is a UKCRC-registered clinical trials unit. It is publicly-funded to enable applied research that informs policy in health and social care in Wales and the UK, and is currently running studies across Wales, the UK and internationally. The Centre is funded through Welsh government by Health and Care Research Wales, and Cancer Research UK.