Meet the Team – Andrea
30 May 2014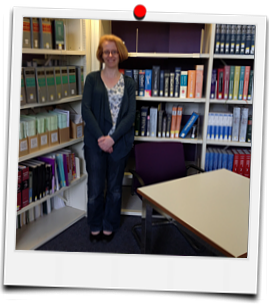 Name & job title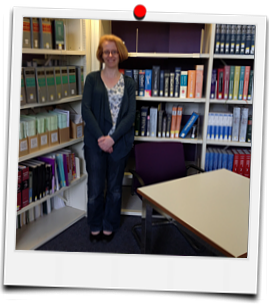 Andrea Grey – Senior Library Assistant.
Before I worked in the library I…
Worked as a Senior Administrative Officer at the Public Services Ombudsman for Wales. We dealt with complaints about local authorities, health authorities and Councillors in Wales.
Currently reading
Fireman Sam or Thomas the Tank Engine. (I have a 3 year old son, so it's his choice, not mine!!)
What are your favourite things about Cardiff?
Bute Park is very pretty. I also like Cardiff Bay
What's your favourite place in the world (besides Cardiff!)?
Ogmore-by-Sea. The beach is lovely and it doesn't get as crowded as Porthcawl.
What's the best thing about working here in the library?
The different people you meet every day. There is always something different happening, and no two days are ever the same.
If you didn't work in a library, what would be your dream job?
I have always had a bit of an obsession with criminology, so something along those lines. Maybe a pathologist (but I am very squeamish so maybe not!).
What's your most unusual or surprising library query?
I'm looking for a book – it's red and about this big!! I get that quite a lot. In my previous job, we did have someone complaining about the fact that there wasn't enough meat in his meat pies when he was having meals-on-wheels.  That was pretty unusual.