Waving hello to gravity
22 February 2016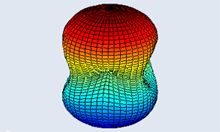 The recent announcement, see BBC article, by LIGO (Laser Interferometer Gravitational-Wave Observatory) of the observation of gravitational waves by their detectors in September 2015 has been described as one of the biggest scientific discoveries in years. LIGO involves a consortium of scientists from around the world, including the group of researchers at Cardiff University. This blog post will describe how ARCCA supported the research in our own small part.
LIGO at Cardiff
Cardiff University has an expert group of researchers involved with LIGO. Cardiff also hosts the computers used by these researchers, including those from other groups in the UK (Birmingham and Glasgow as part of a STFC consortium). ARCCA have provided support to researchers of LIGO over the past eight years and in December 2014 helped install and host the newest cluster of computers in preparation for the upgrade to the LIGO detectors which went online in 2015. It was this upgrade to the detectors that eventually led to the gravitational wave discovery. LIGO researchers at Cardiff do not just analyse the output from the detectors but also run simulations of black-hole collisions to model the gravitational waves and calculate the projected size of the black-holes.
Working Together
From data analysis to modelling large black-hole collisions, ARCCA led the procurement, installation and commissioning of the newest system used by LIGO at Cardiff. This included driving the performance required to analyse the data coming from the new detectors (a huge increase in data stream sizes) which involved benchmarking and making sure the software used by LIGO operated as expected. On-going support by ARCCA ensures we have a system which is setup for the needs of the LIGO community – we meet regularly with LIGO members at Cardiff to discuss any required changes to the system.
The Future
It is exciting times for researchers in LIGO. Many possible avenues of research arise from the detection of the gravitational waves, opening up a whole new field of astronomical observation. ARCCA will continue to support the associated computational requirements in the future, wherever it may lead.