Drop-in Session Summary
29 February 2016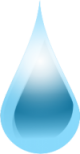 Many thanks to all the attendees who made last Thursday's drop-in session at the Queen's Buildings such an interesting discussion. After some initial battles with a VGA cable I was able to give a quick presentation about Rose, our workflow manager, prompting a good deal of interest and some penetrating questions. This was followed up with some general questions, which I hope I was able to answer to everyone's satisfaction.
The level of interest demonstrates there's clearly a demand for more of these sessions, and so the next one is scheduled for:
Thursday, the 24th March, Trevithick/1.15, 2pm-3.30pm

Same time, same location. As before, reminders are displayed on the Raven message of the day as soon as you log in, and there'll be a community email send out ahead of time. Feel free to spread the word to colleagues who don't currently use ARCCA's services – we're happy to chat about what we can do for you and your research.
If anyone has any suggestions for a main topic of discussion then please let us know at arcca@cardiff.ac.uk , otherwise I will pick something suitable!