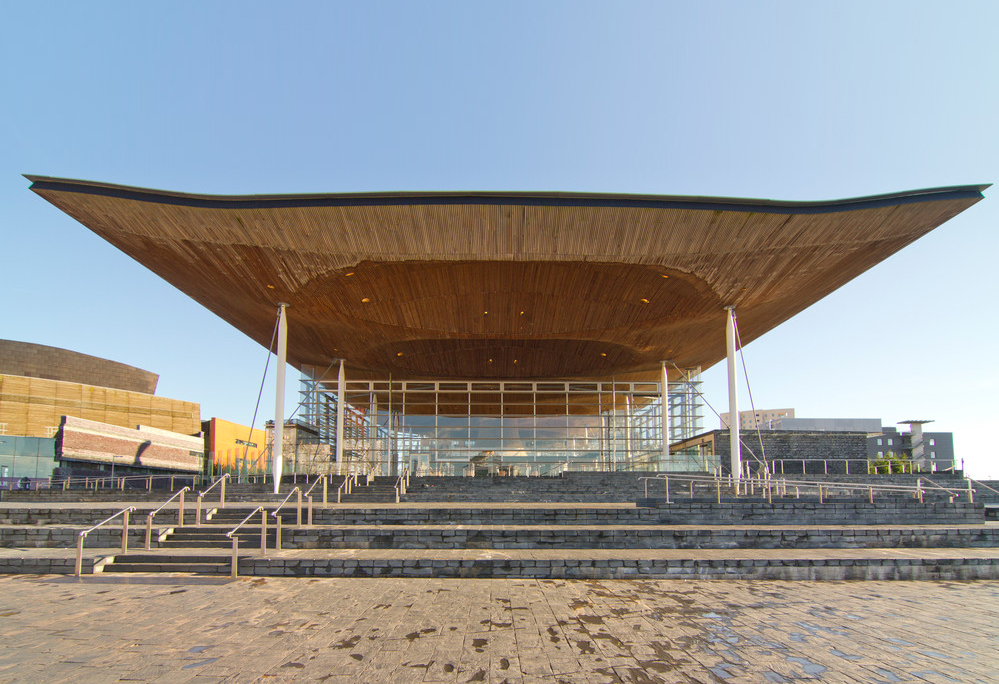 We're incredibly proud of the achievements of our alumni that have recently been elected or re-elected as members of the Senedd. Of the 60 Members of the sixth Senedd, 22 have close links to Cardiff University and are either alumni, Honorary Fellows, or former staff members.

The Senedd (Welsh Parliament) is the democratically elected body that represents the interests of Wales and its people. The Senedd makes laws for Wales, agrees Welsh taxes, and holds the Welsh Government to account.
Following recent elections, eighteen Cardiff alumni have been elected to the Senedd, with seven of those being new Members.

We look forward to working with them closely over the years ahead on matters of public policy and to ensure that our world-leading research can assist policy-makers with their decisions.

First Minister Mark Drakeford is a former Professor of Social Policy and Applied Social Sciences, working at Cardiff University for ten years between 2003 and 2013.

The First Minister appointed Vaughan Gething (LLB 2001) as Economy Minister and Baroness Eluned Morgan (Hon 2012) has been named Minister for Health and Social Services.

Within the rest of the cabinet, Mick Antoniw (LLB 1979) is Counsel General designate and Minister for the Constitution, and Julie Morgan (PGDip 1967) is Deputy Minister for Social Services.

Elin Jones (BSc 1987) was chosen as the Llywydd (Presiding Officer) of the Sixth Senedd and David Rees (BSc 1980) will serve as her Deputy.

New Members of the Senedd include Sarah Murphy (MA 2017) for Welsh Labour, who also currently undertakes research at the Data Justice Lab at Cardiff University.

For Plaid Cymru, Rhys ab Owen (PGDip 2010), Luke Fletcher (BScEcon 2017, MScEcon 2019), Sioned Williams (PGDip 1994) and former Cardiff lecturer Cefin Campbell were elected.

They join Plaid incumbents Rhun ap Iorwerth (BA 1993), Siân Gwenllian (PGDip 1979) and party leader Adam Price (BScEcon 1991), who also worked as a researcher.

Other Cardiff alumni include Joel S James (MA 2008) from the Welsh Conservatives, and Welsh Liberal Democrats leader Jane Dodds were also elected.

Hefin David (BScEcon 1998, MSc 1999), John Griffiths (LLB Law 1988) Mike Hedges and Vikki Howells (BA 1998, MA 2000) all held seats for Labour.

We're so proud of our alumni and wider Cardiff University community who will be helping to shape Wales in the years ahead and would love to welcome them back to campus when it's safe to do so.