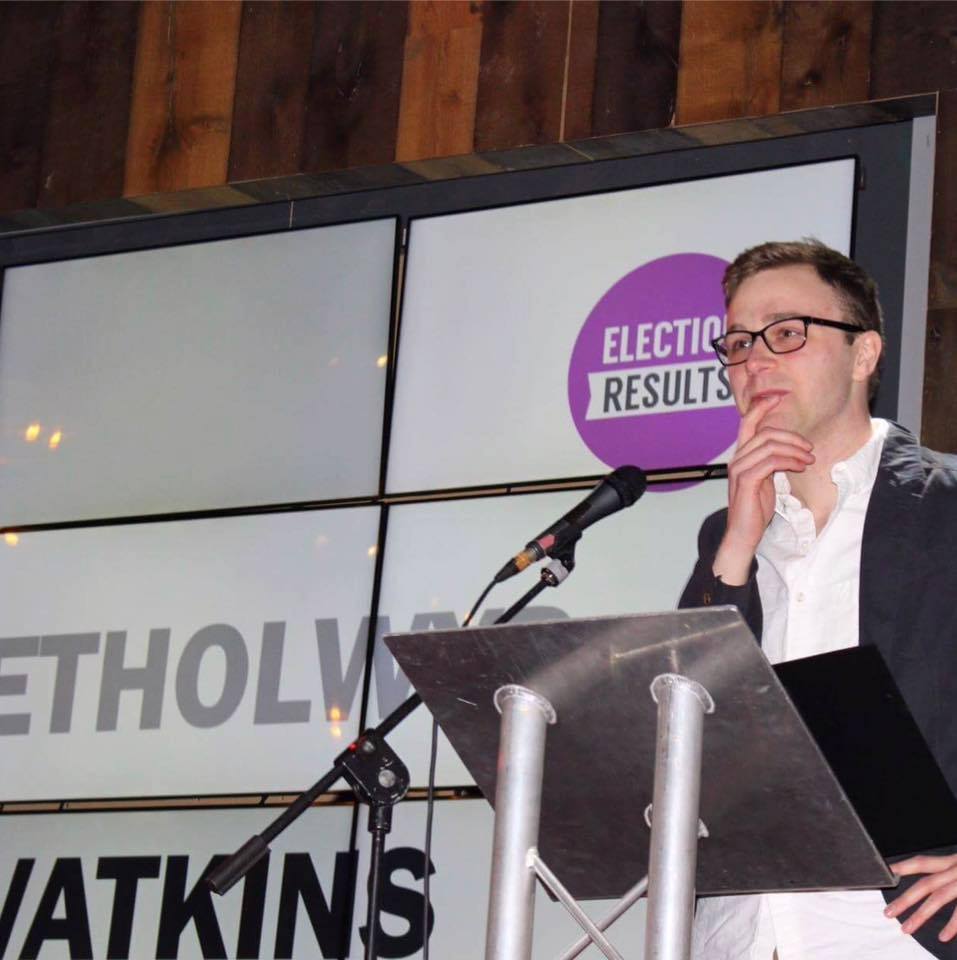 George Watkins (English Literature and Philosophy 2015-)  is the Mental Health Officer at Cardiff University Students' Union.
 "I wasn't in a great place when I arrived at University. I've always struggled with anxiety; initially I was on lots of medication. It only takes two hours for me to get home from Cardiff and that was a motivating factor in my choice. I wanted that safety net.
My anxiety started when I was 13 and built up from there. I love music and had learnt to play the guitar, playing in a few rock bands. Everything culminated in quite a dramatic way; I was 16 years old, mid-concert, and actually had a bit of a breakdown – I walked off half-way through a performance.
After that things were pretty bad; I didn't leave my house for six months. I did pull myself back but even now agoraphobia is something I struggle with. I haven't been on holiday in six years.
Coming to University, however hard it was, opened up the world again. For me, the first year was all about just pushing through; I started to come off my medication gradually.
There were still hard times. I was in denial about my mental health issues. Things came to a head and I was in a place you could describe as suicidal. It was then I went to the University's Student Support; they provided me with emergency counselling and really just kept me going.
It's something I'm incredibly grateful for.
This is my final year at Cardiff and I'm excited about my role as Mental Health Officer. I didn't want to run for the post; confidence is tricky for me. With encouragement, I reflected on my experience – how important these services are. I really wanted to give something back.
I've co-written an advice book and worked with the BBC and the Guardian. I'm always concerned by how underfunded mental health is at universities. To me, these aren't just places of education; universities have a duty of care to their students. Hopefully we can lead by example for the rest of the UK.
There are so many things I want to do – I'm interested in journalism, maybe teaching. I think writing and music will always have my heart. In fact, I've been working on a book over the summer. It's a fictionalisation of my experience which I hope will help others; it's also about making my own peace with the whole experience. I might have a finished manuscript by the time I graduate."