SWBio DTP PhD Positions Available
9 November 2016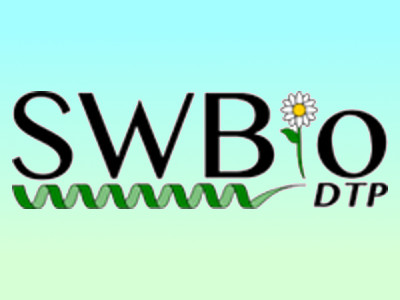 We are delighted to announce the availability of two South West Biosciences Doctoral Training Programme PhD positions: "Fungal Hosts for Production of Unusual and Unnatural Terpene Cyclase Feedstocks" and "Designing Terpene Synthase Specificity Through a Combined Computational and Synthetic Biology Approach".
The first project aims to use synthetic biology approached to transfer enzymes that synthesise semiochemicals (molecules insects use to communicate) into a fungal host. In collaboration with the Rothamsted Research Institute This producer strain will them be used to large-scale production of these synthetically inaccessible semiochemicals and analogues with improved efficacy.
The second project is a collaborative effort with Bristol University to understand how terpene cyclase enzymes convert common linear, achiral precursors to specific chiral cyclic products. The results of sophisticated in silico experiments will drive biochemical experiments in a bid to create 'designer' terpene cyclases.
See our vacancies page for more details.