The MRC Centre for MRC Centre for Neuropsychiatric Genetics and Genomics at Cardiff University is a unique facility. For a decade, it has brought together world-leading researchers to investigate the major factors behind mental health issues.
To mark ten years of pioneering contributions to public health at the Centre, we hosted a special research showcase: Rethinking Mental Illness. Here's 6 things we learned.
After four decades, we're seeing advances in treatment
Prior to recent advances, a lack of targeted research had led to prescribed treatments for a range of disorders remaining almost unchanged over nearly half a century.
It is only in the last few years that interdisciplinary research like that taking place at Cardiff has facilitated a better understanding of how we go about tackling neurological illness, according to Professor Sir Mike Owen.

80% of mental health problems emerge before the age of 25
Child and adolescent psychiatrist Professor Anita Thapar CBE (MBBCh 1985, PhD 1995) shared that when she started to specialise in the early 1990s, mental health issues in young people were often disregarded.
Thanks to improvements in research, it is now acknowledged that four in five mental health conditions manifest before the age of 25. The result? Earlier diagnosis, and better outcomes.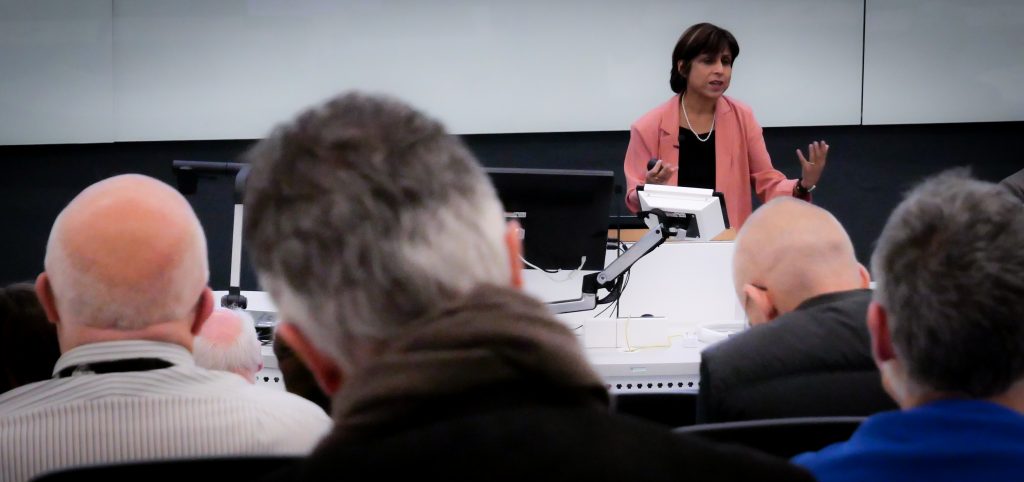 Attention deficit hyperactivity disorder (ADHD) is a genetic condition
Professor Thapar went on to explain that ADHD is a condition that often results from nature rather than nurture.
First recognised in 1902, ADHD was only categorised as a neurodevelopmental disorder in 2010. Since then, Cardiff's chromosomal analysis has shown up to 80% heritability. This provides a definitive rebuke to persistent myths that the condition is "made up" or stems from "bad parenting".
Psychosis can reduce life expectancy by 20 years
Whilst conditions like psychosis can end in recovery, most cases will recur over a lifetime. The imprecision of existing treatments can lead to behavioural symptoms (e.g. unhealthy diet, heavy smoking) which have a dramatic effect on life expectancy.
On average, a psychosis patient will live a 15-20-year shorter life than a non-sufferer, said Sir Mike. This kind of statistic provides huge impetus for the research taking place at Cardiff.
Bigger sample sizes are half the battle
Professor James Walters (MSc 2005, PhD 2012) – who will take over from Sir Mike as Director of the Centre – believes that future developments may result from simply scaling up our research.
He explained that by doubling a sample size in one study to 70,000 (less than a full capacity Principality Stadium), researchers at Cardiff were able to identify new genetic risk factors for neurological disorders.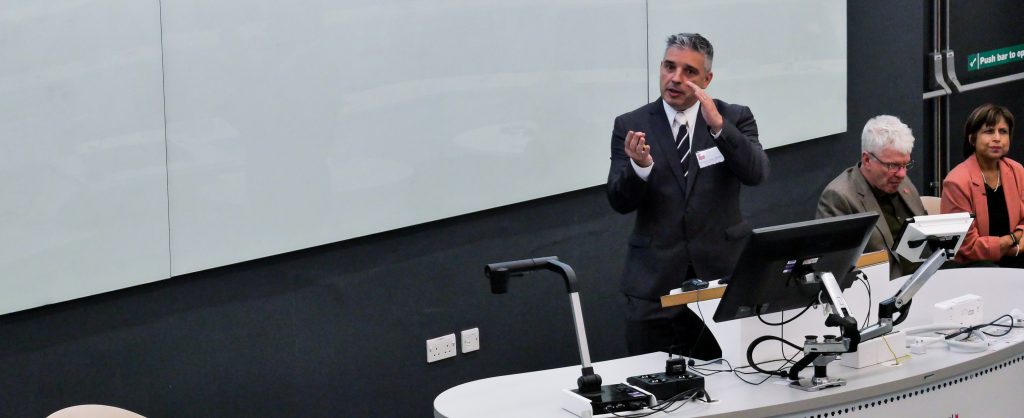 The future is in 'personalised' medicine
Professor Walters believes that by further increasing sample sizes, sharing data and progressions in biological understandings, we can look to tailor medicine to people's unique genetic make-up in the next ten years. This could lead to an end to the unpredictable outcomes and side-effects associated with 'one-size-fits-all' treatments.